Everyone loves a well-deserved tip!
Doesn't it feel good to be rewarded for a job well done? And when you've experienced exceptional service, it feels great leaving a tip, too! But as a business owner, did you know you can quickly boost your earnings by 5-10% with tips?
At Atoa, we believe you should be rewarded for your hard work. It's a sort of motto. That's why we built a Tips feature into our payment flow, making it easier for your business to get a little cherry on top when customers pay you.
If you've already started taking payments on Atoa, it's time to get that little extra with Tips…
How to get Atoa Tips
You need to opt in first, so tap 'Tips' on the homepage of your Atoa app.
Slide the toggle to turn 'Allow Tips' on and tap the 'Enable' button on the pop-up.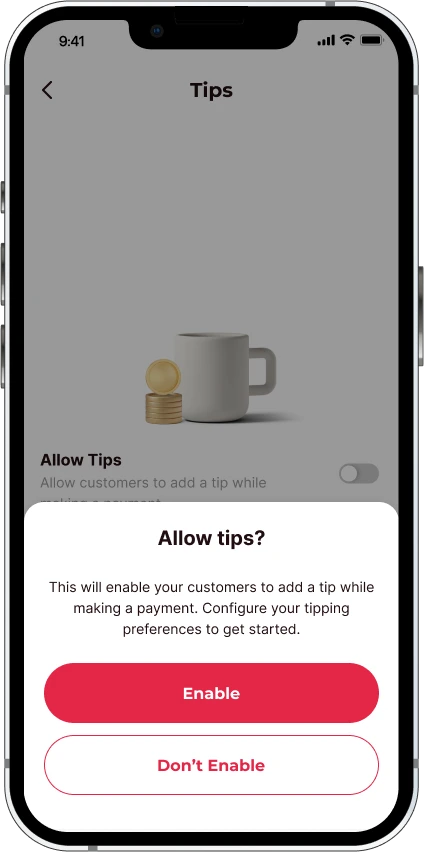 You can disable tips anytime by sliding the toggle back to off.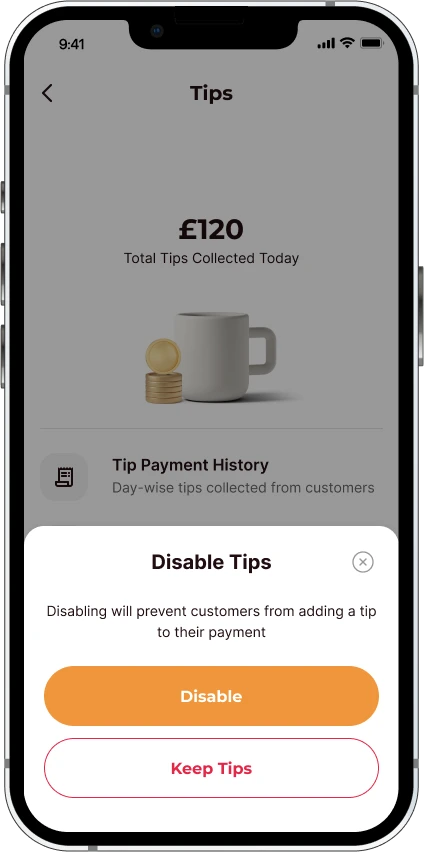 🔥 Hot tip: Make sure you add any members of staff who take payments as cashiers or supervisors on the Atoa app to increase your chances of hitting the big tip jackpot!
How to set Tips preferences
'Quick Tips' is the default option once your tips are enabled. Choose whether the customer sees a 'Most Tipped' value in either amount or percentage. You can edit these values to reflect your pricing range.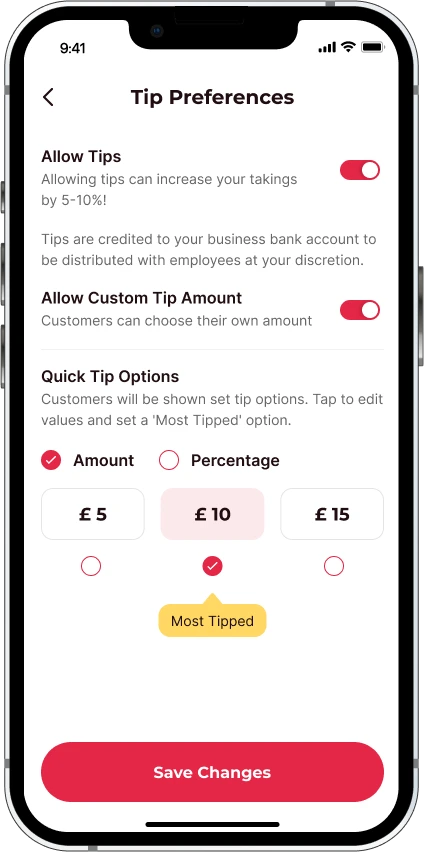 You can also slide the toggle below 'Allow Custom Tip' to let customers choose what gratuity they leave.
Make sure to save your changes!
Want to check your Tips history?
This one's pretty self-explanatory…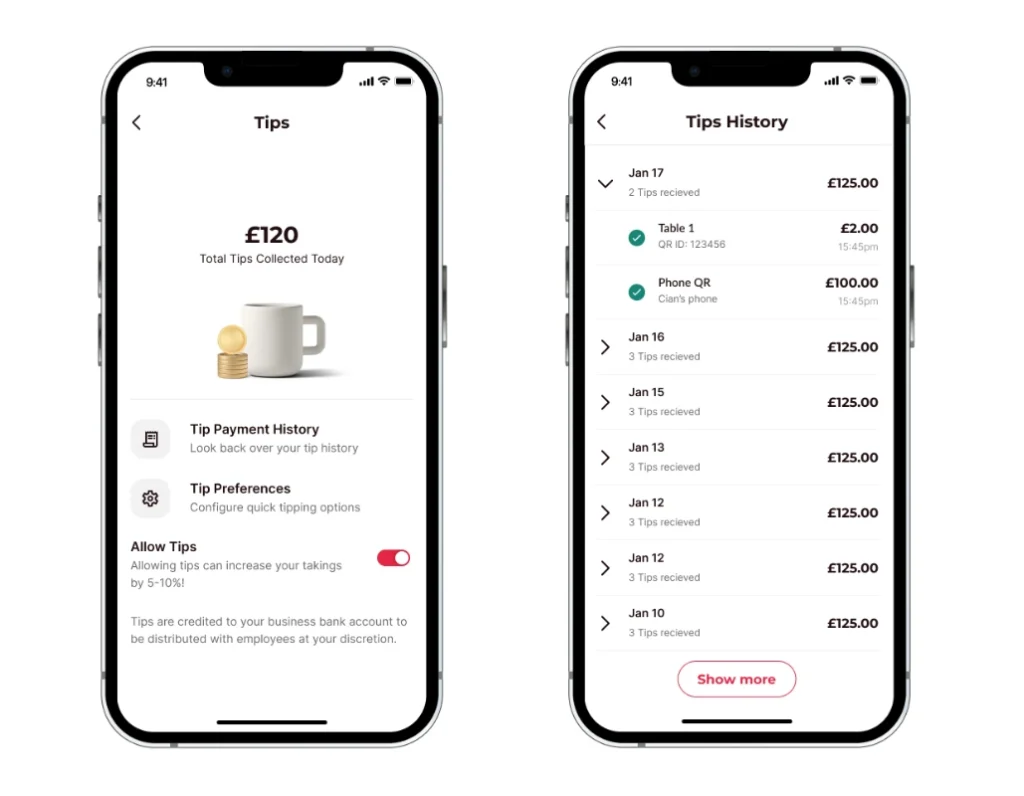 Once you've started taking tips, you can look over your daily totals here or tap the arrow to expand and see each transaction.
Atoa Tips are the best tips!
Unlike certain competitors (ahem!), we don't charge you for taking Tips. We want you to get the most from your payments. Always.
So our pricing is, and always will be, transparent. We won't charge you more than our maximum flat rate of 0.6%, billed monthly on your total amount of successful transactions.
Atoa remains a pay-as-you-earn service free from contracts, monthly charges or hidden fees.

You did the hard work. You deserve the tips!
What's next?
If you aren't using Atoa yet, what are you waiting for? We've shown you how easy it is to earn extra money with our tips feature, low fees, and more. All you need to do now is make it happen!
Tips are especially helpful for hospitality businesses, as customers can scan and pay quickly using Atoa with added bonus of subtle tip options.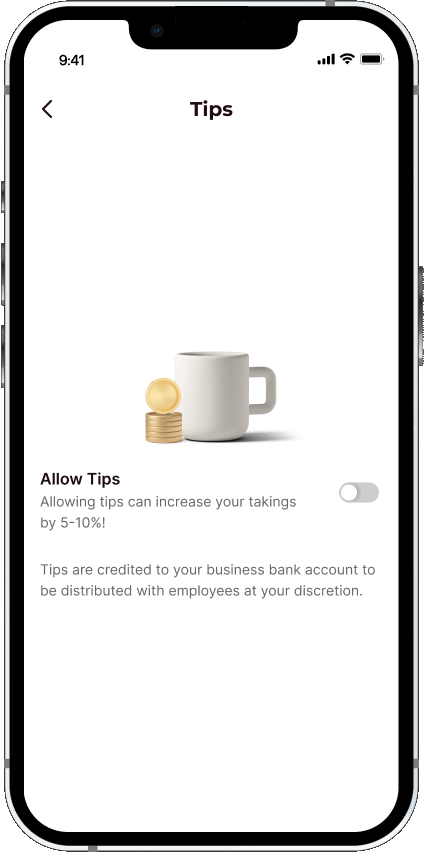 Download the Atoa app today for 14 days worth of totally free transactions. After the introductory period passes, you'll be charged a maximum of 0.6% per transaction, billed monthly.