We are excited to announce an improved feature on Atoa Business: payment links!
Do you run an appointments-based business? Or do you have remote customers who want to reserve stock to collect later? Payment links are what you've been searching for!
It's the easiest way to send and track remote payment requests from your customers. With just a few taps, you can get instant access to funds when you need them the most. Plus, it saves the hassle of inputting or sharing card details.
Not sure? Then read on…
How payment links can help your business
Have you ever found yourself in a situation where your customers can't make it in-store? Or maybe you run an appointment business that needs regular upfront payments? Payment links are a secure and GDPR-compliant way to collect remote funds without capturing your customer's details.
Get paid even faster – get funds instantly when your customers pay by link.
Track status – quickly check whether a link has been paid or not.
Guilt-free nudges – no more awkward chases! You can send polite payment reminders using Atoa's number.
Sound good? Then it's time to send one…
How to send a payment link
Let's get this show on the road and have a casual payment link tutorial!
First things first: open the Atoa Business app on your device. If you still need to download it, head to your app store and get it now.
Let's make this easy and pretend you are John's Barbershop in Oxford. John fires up their Atoa Business app, heads to the homepage, taps the 'Links' icon, and opens the Payment Links section.
This is the first time John has sent a payment link, so they see this: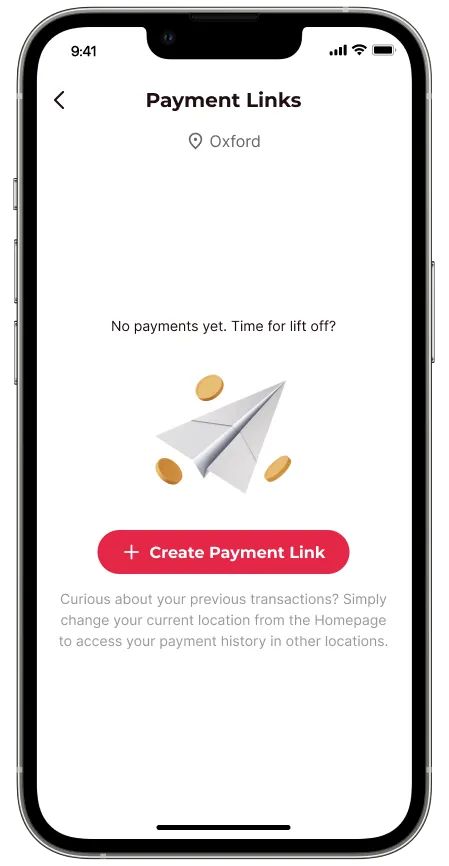 They tap the 'create payment link' button to request an SMS payment. A new screen opens to ask for the payment amount. John adds an optional note here, highlighting what service the transaction is for.
In this case, John's Barbershop requests £35.00 for the best-ever skin fade. It's clean, tidy and everything you'd want. It makes that price tag worthwhile! This is how the payment request looks in the Atoa Business app.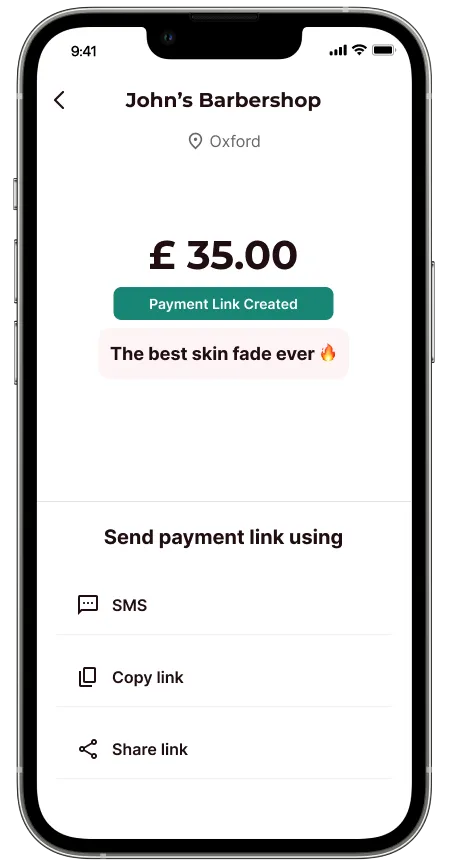 At this point, John makes the most of payments with links, and they copy it to paste at their convenience. Alternatively, tapping 'share link' brings up several options, including any social media or apps on their phone.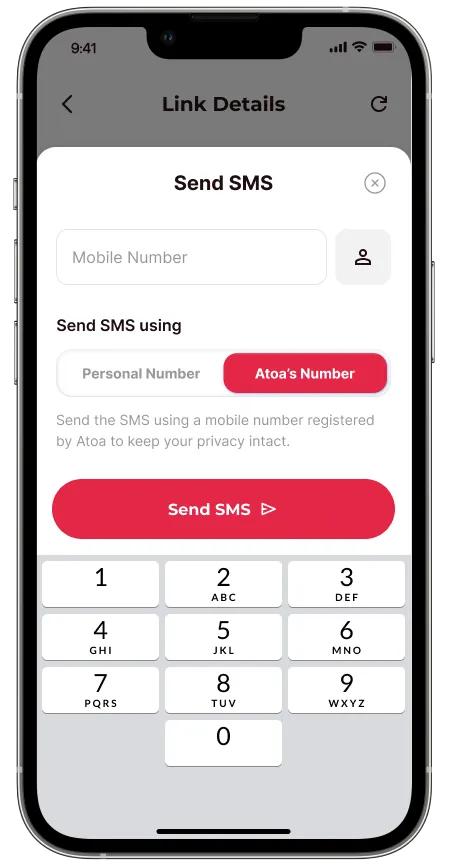 This is what the SMS payment option looks like. To use this service, John needs his customer's mobile phone number. John can send this from his number or keep his details private and send it from Atoa's number. John selects the customer's contact, and away it goes!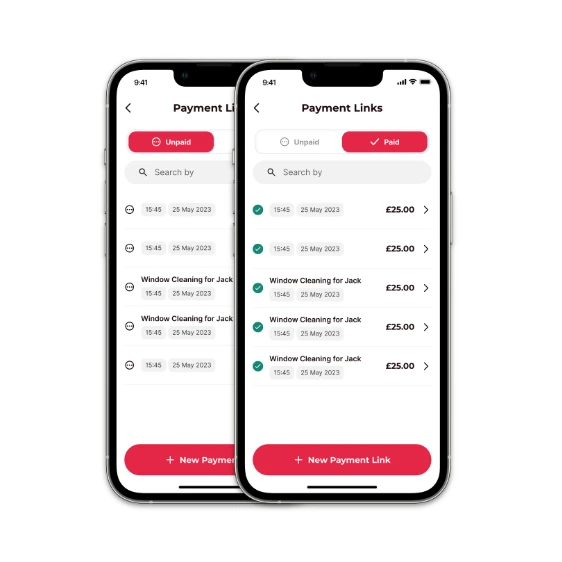 Tracking payment links
Once a link has been sent, toggle between 'paid' and 'unpaid' to check the status. If payments take too long or you want to remind customers of a regular amount almost due, make the most of guilt-free nudges using Atoa's number to get to this screen faster…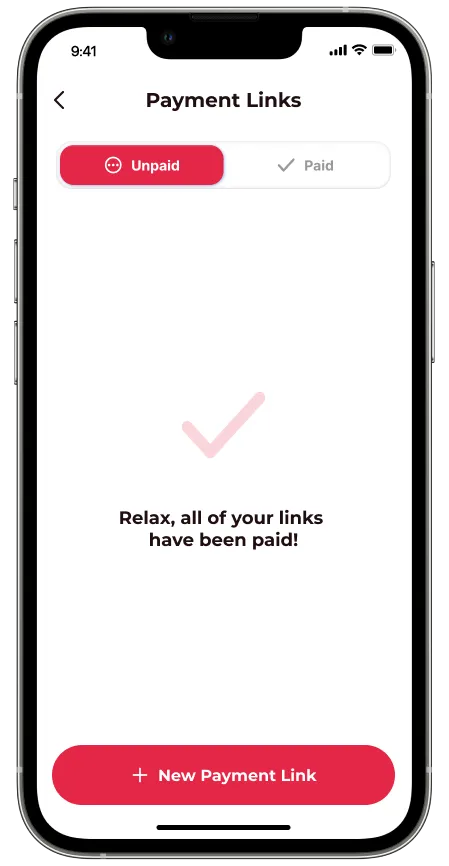 This feature is so slick and easy to use, making upfront payments like deposits as easy as pie. Your customers might like it so much that they send you a tip!
Also, if John's Barbershop happens to be a chain in Oxford, Cambridge and beyond, they should add the rest of their businesses or locations to manage all payments under one app. John Barbershop also adds employees to take payments for them, which are instantly deposited into the linked business bank account.
How can I find out more or get support?
We're always here if you need assistance with our features. Check out our Knowledge Hub for comprehensive guides, or start a live chat directly from your app for support. You can also contact us at hello@paywithatoa.co.uk, and our friendly team will assist you.
The takeaway
Whatever your business entails, payment links offer an easy way to keep track of remote payments. Are you ready to take them on? Head to your app store and download the Atoa Business app to set up a free account and enjoy 14 days of free transactions. After that, you'll be charged a maximum of 0.6% per successful transaction, billed monthly. No contracts, hardware, or hidden fees.