How SMS payments work
Enter the amount due
Merchant enters the amount due in their Atoa Business app to generate a payment link
Share the payment link
Merchant shares payment link with their customer via SMS or by copying the link
Approve the transaction
Customer approves the payment in their bank app with face or fingerprint ID
Pay using any UK Bank app
Atoa allows your customers to pay on the move with instant bank transfers. Atoa supports all UK high street banks and neobanks such as Monzo, Revolut and Starling. Transactions are secure and processed within the customer's mobile banking app.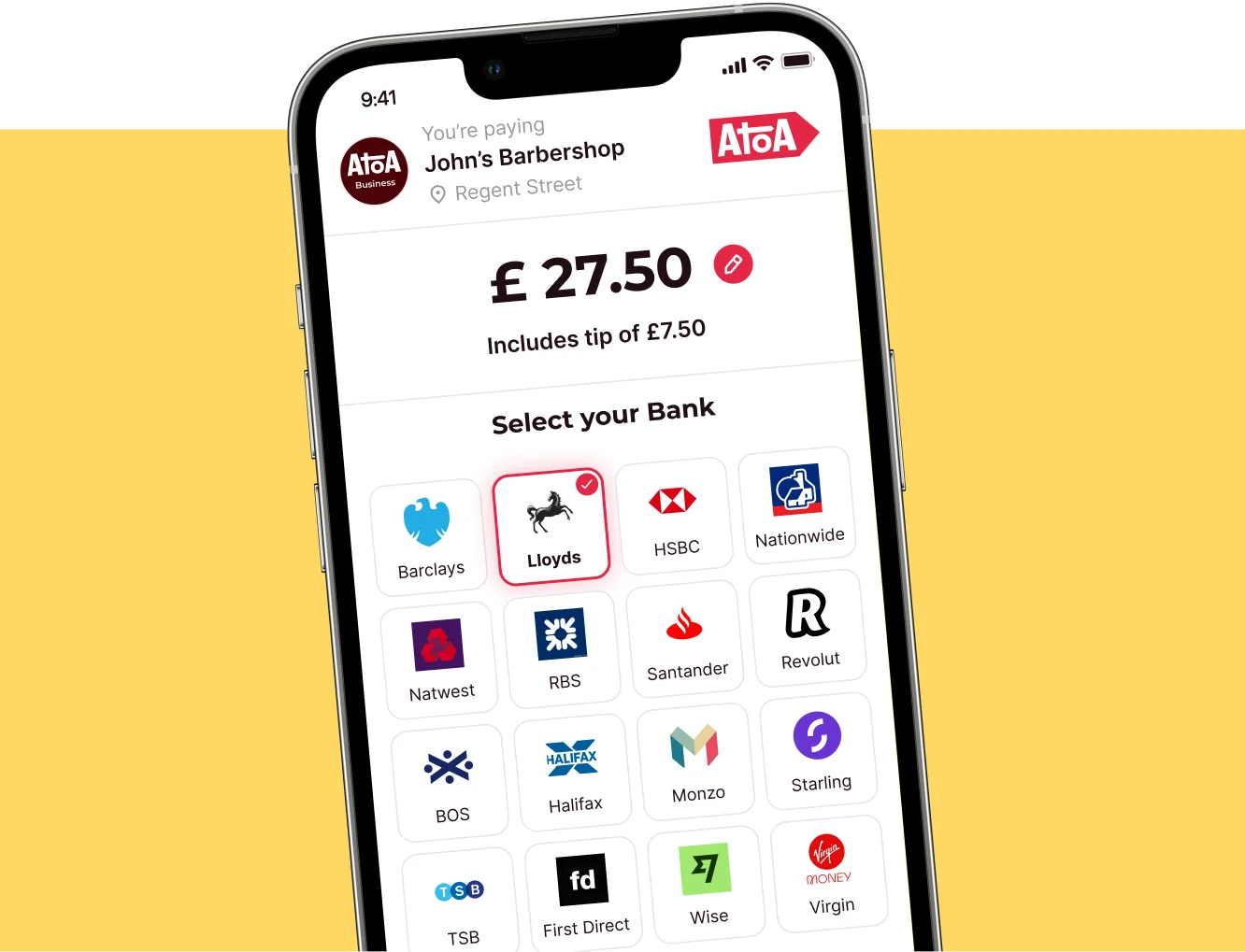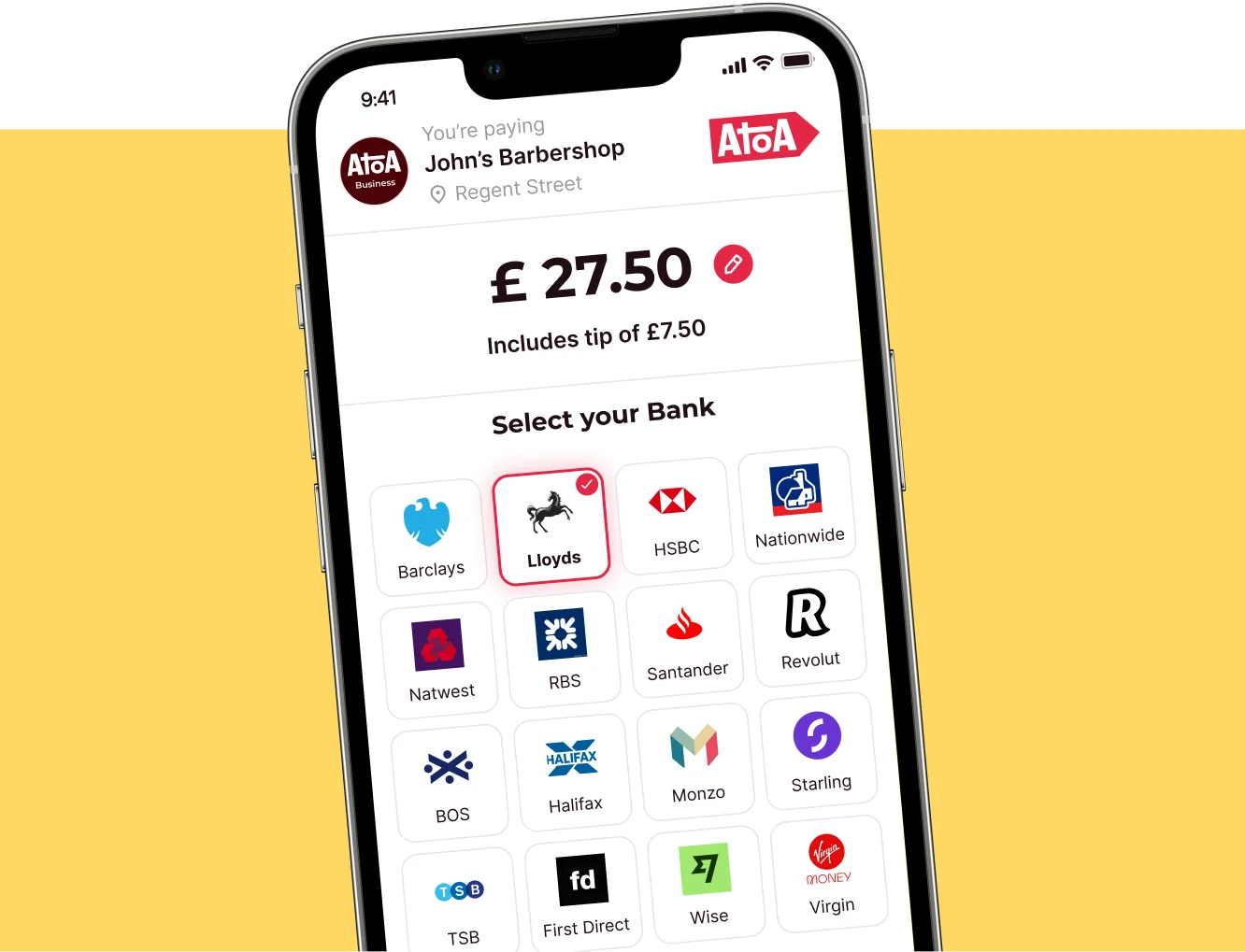 Payment fees up to 70% lower than cards
Debit card payments in the UK can be a minefield. There are so many different fees and charges to keep track of, it's hard to know what you're really paying.
But it doesn't have to be that way.
Atoa only charges you when you get paid. No sneaky extra fees!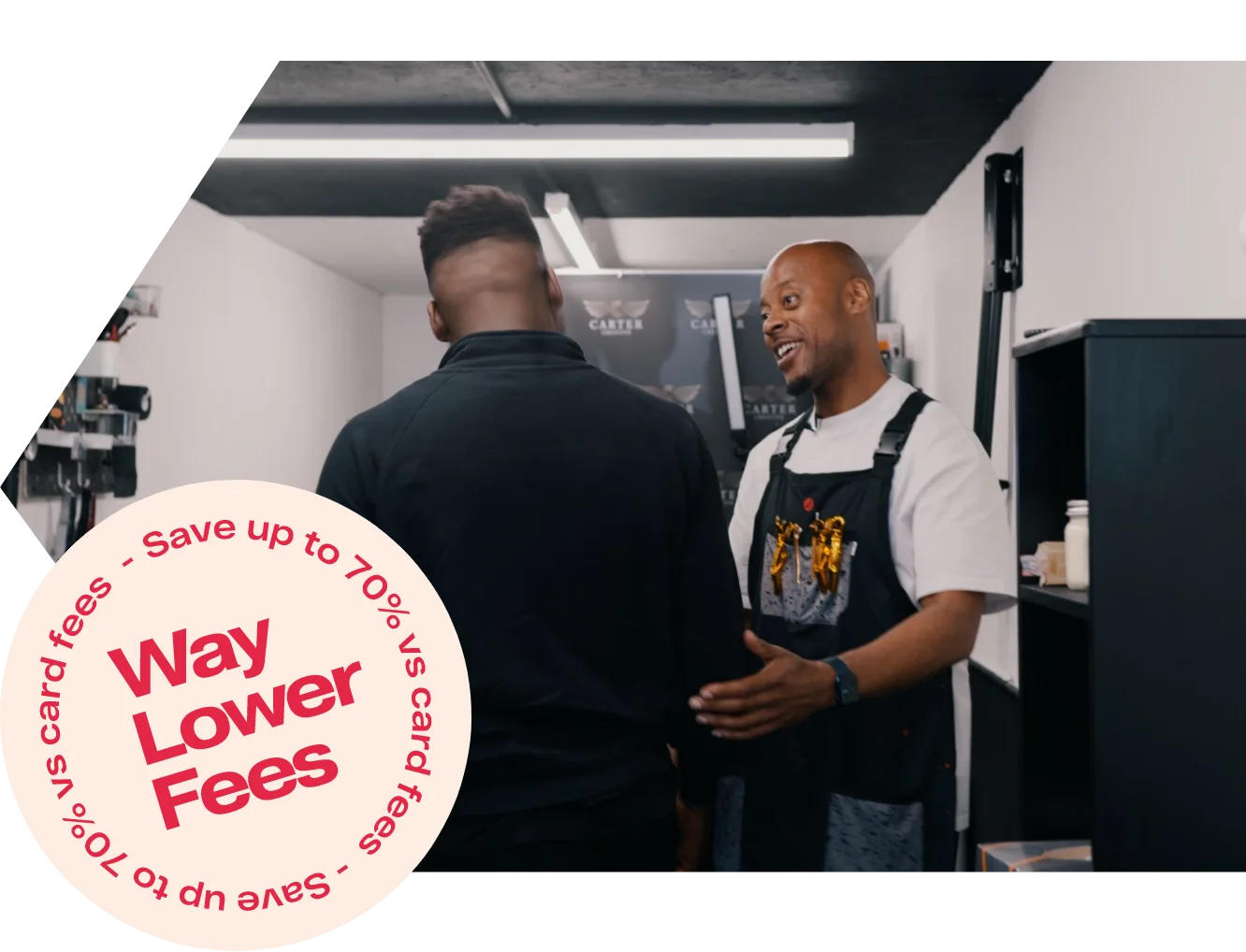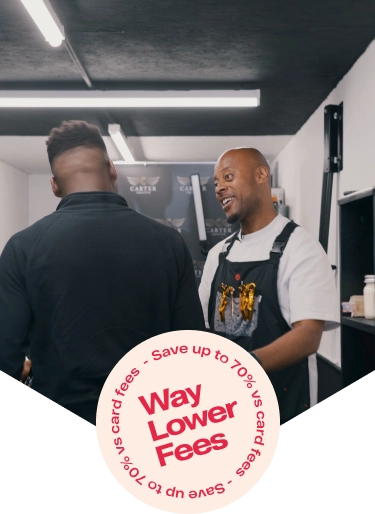 Get paid anywhere, anytime
Get instant funds when customers pay by link.
Track status to quickly check whether a link has been paid or not
Atoa can even send guilt-free nudges for you!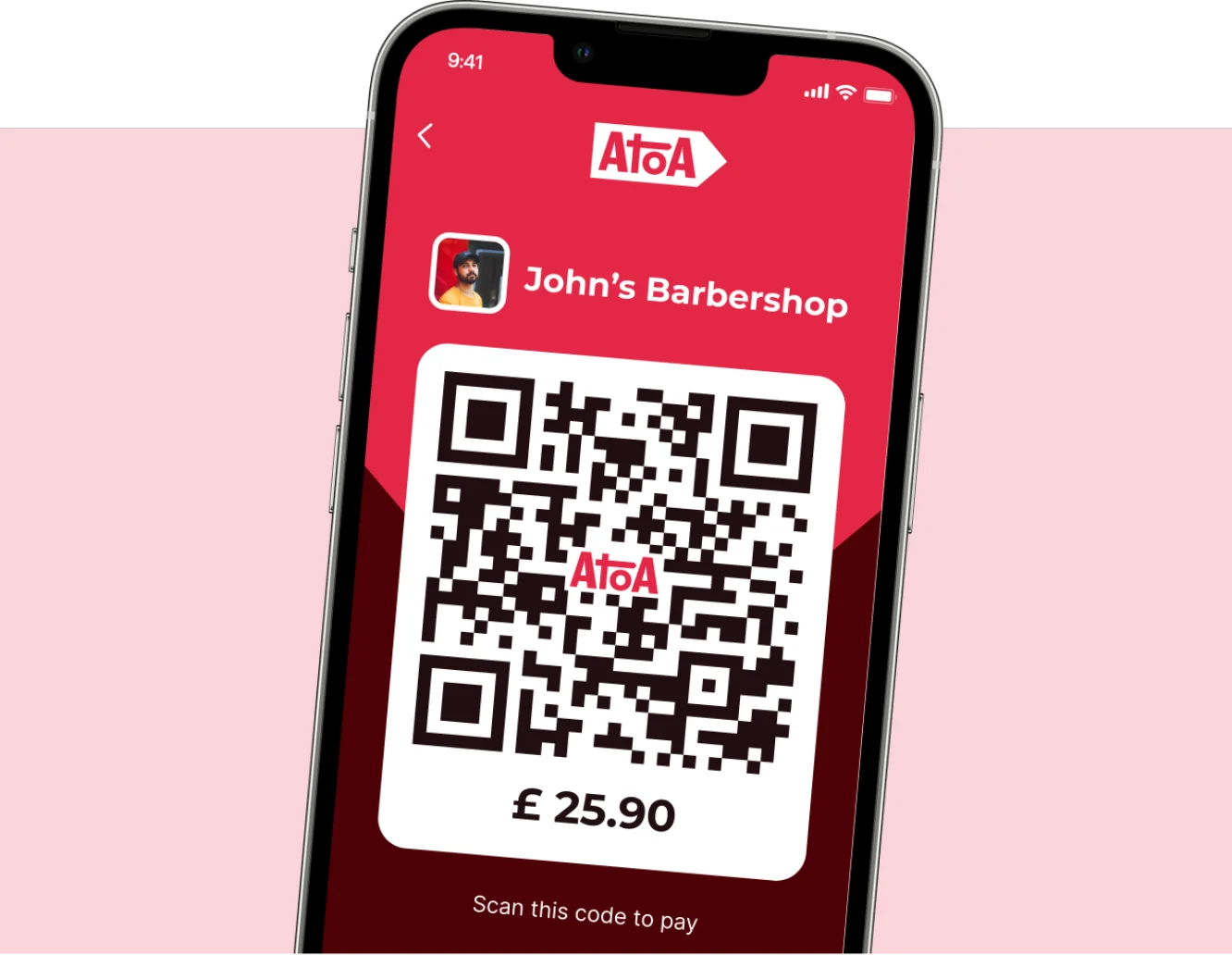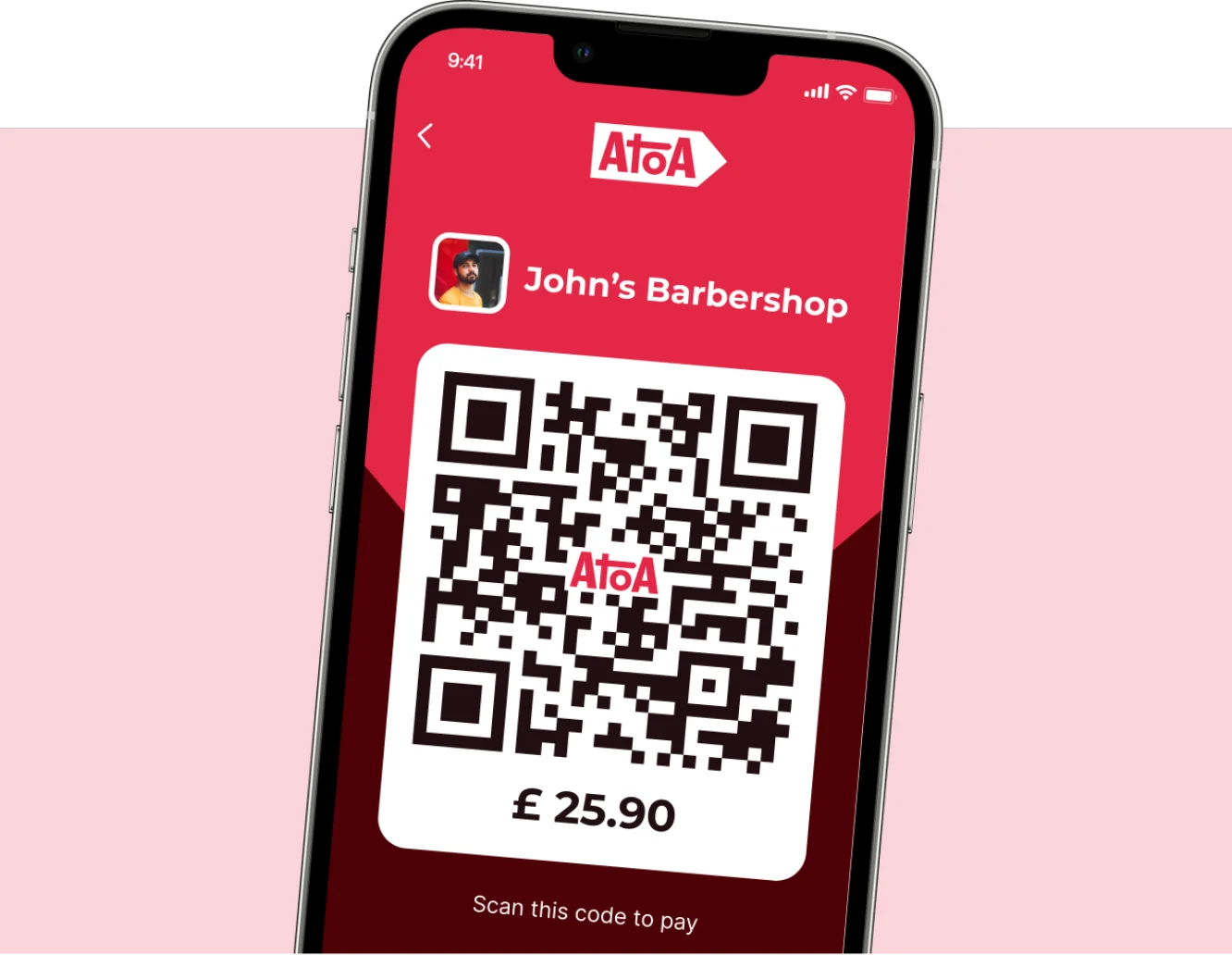 UK-based Care when you need it
Our dedicated UK-based customer service team are always happy to help! We're committed to delivering a smooth payment experience, ensuring transparent pricing and service when you need it most. This commitment is evident in our five-star reviews and happy merchants.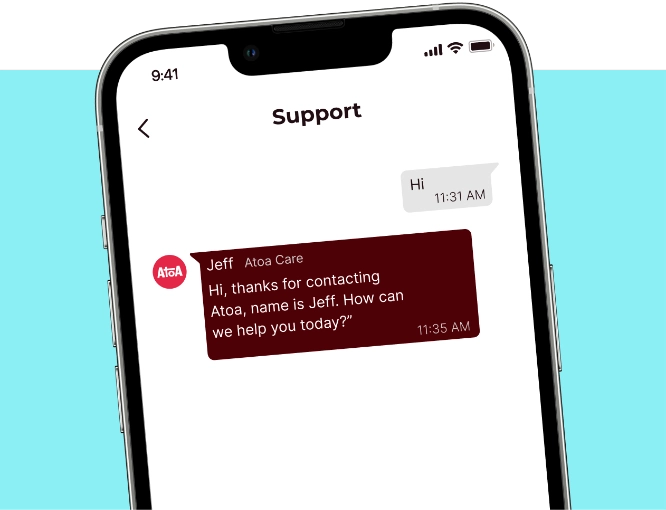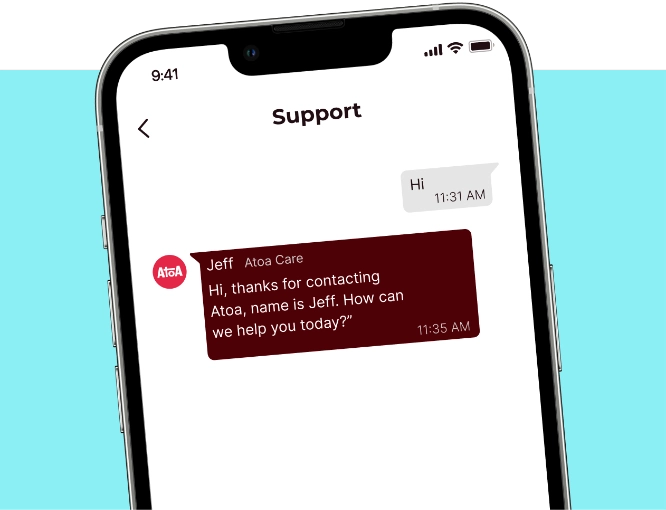 With Atoa, we've totally cut out the card companies fees
This has saved me a tonne of money
Ben McG,
Physio,
Edinburgh
Atoa is a great alternative to cards.
Atoa helps with cashflow alot… I am so so grateful.
Maria H,
Beautician,
Manchester
Fancy a quick chat?
Got questions about joining Atoa? Just enter your phone number below and our UK-based Customer Success Team will give you a bell.