The future of hospitality payments is here
By cutting out card middlemen we can make
sure you get paid on time, every time.
No more waiting for card machines!
Customers can pay at the table with a quick QR code scan, which triggers a payment in their bank app.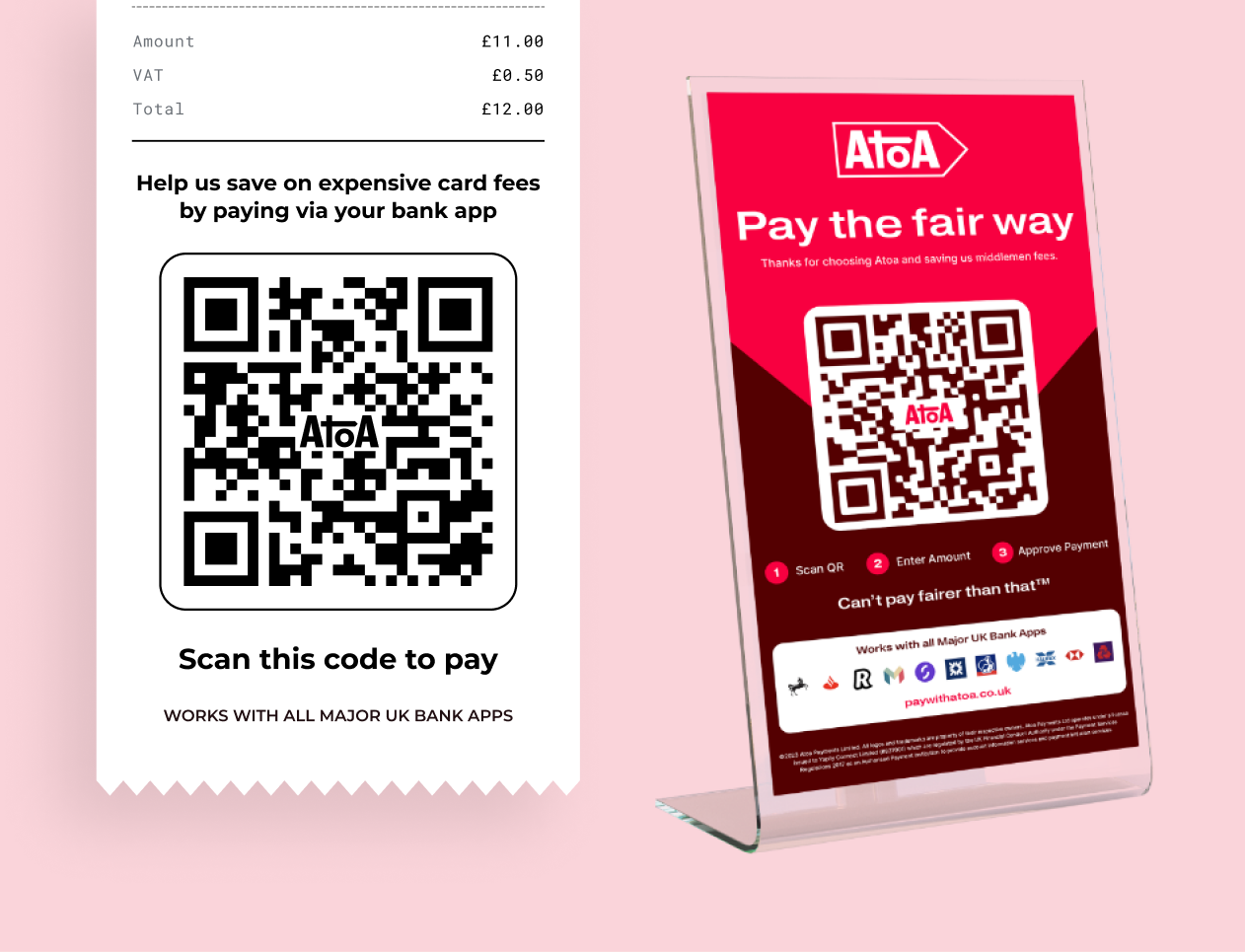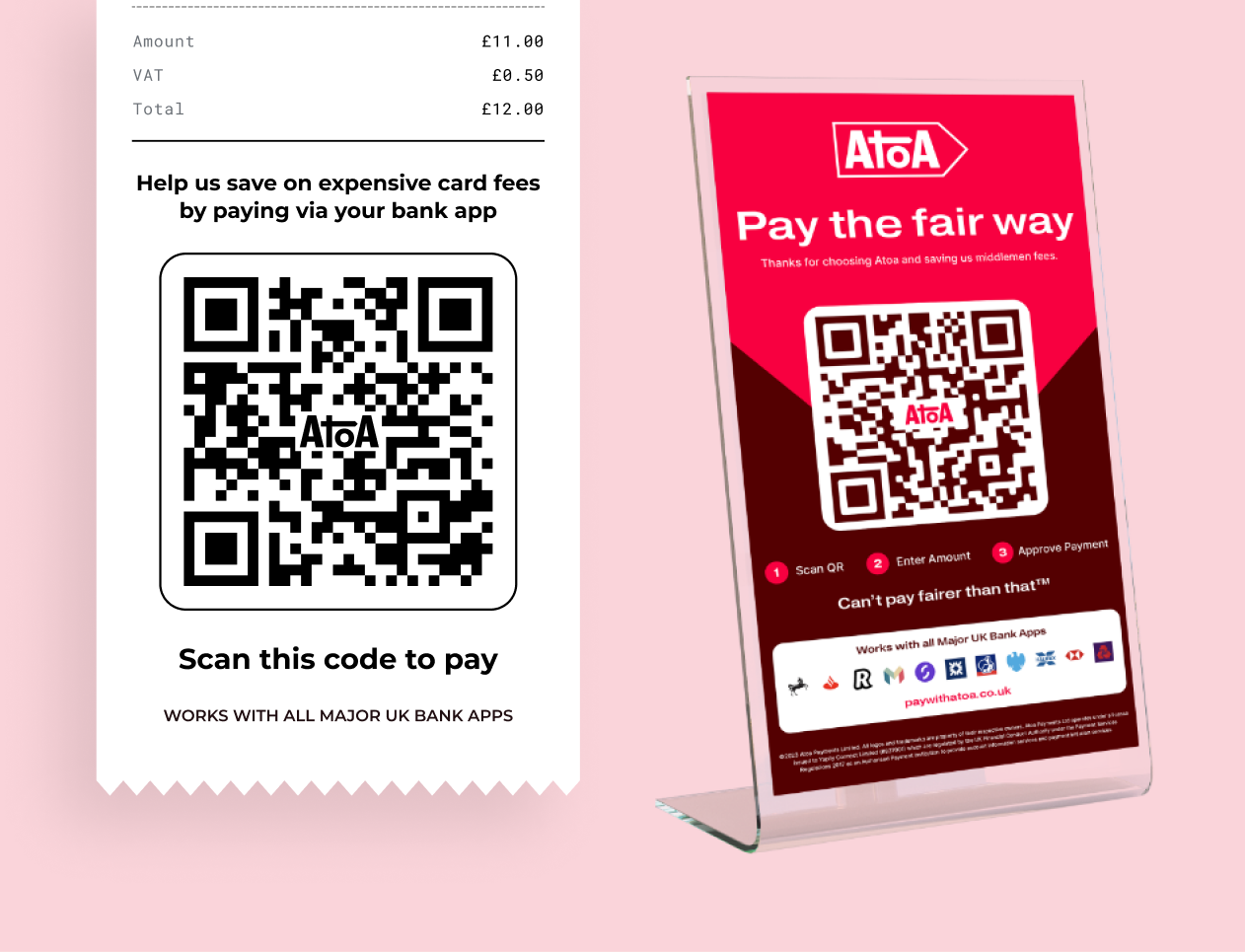 Funds land faster than you can say kerching!
Instant bank pay deposits customer payments into your business bank account within 3 seconds.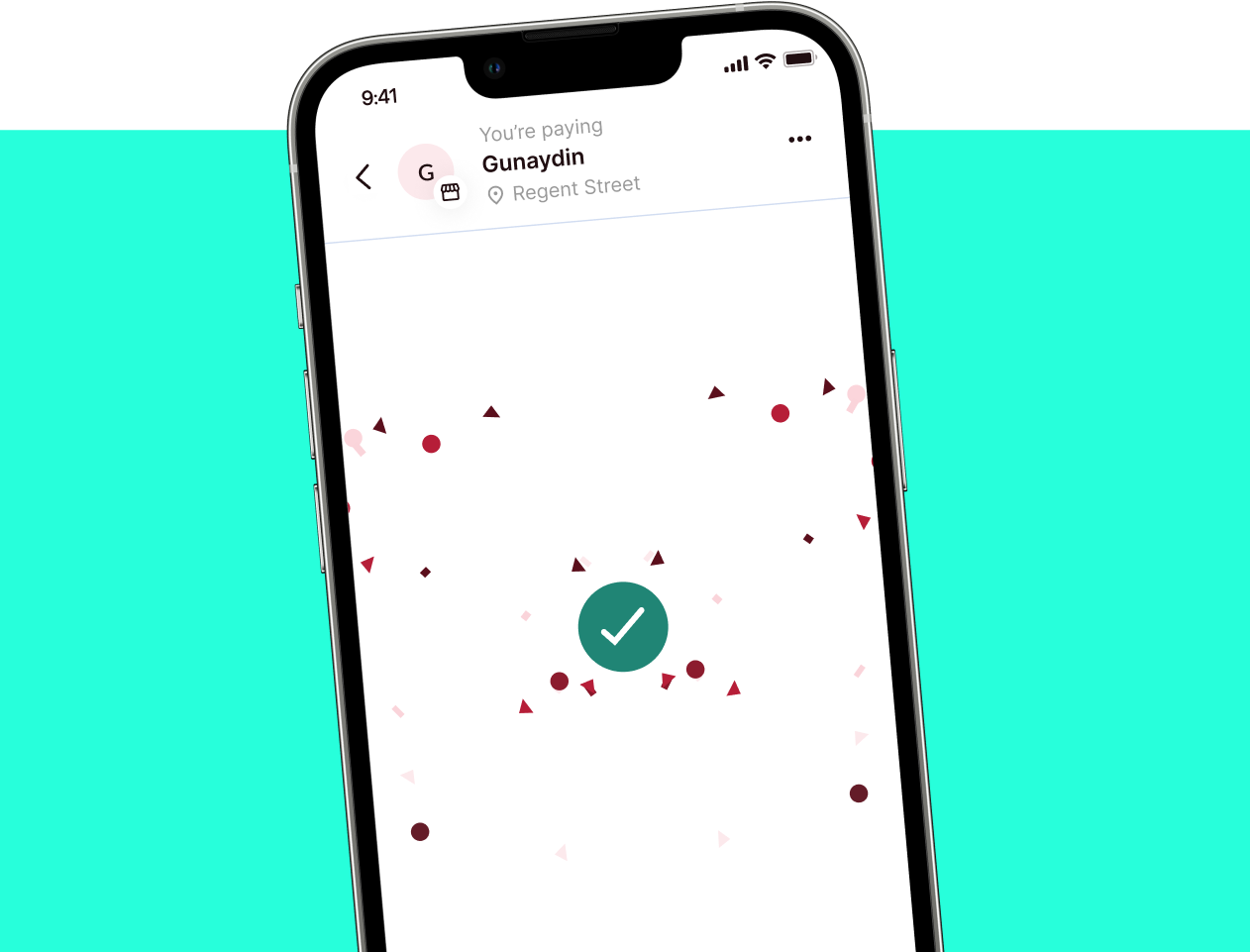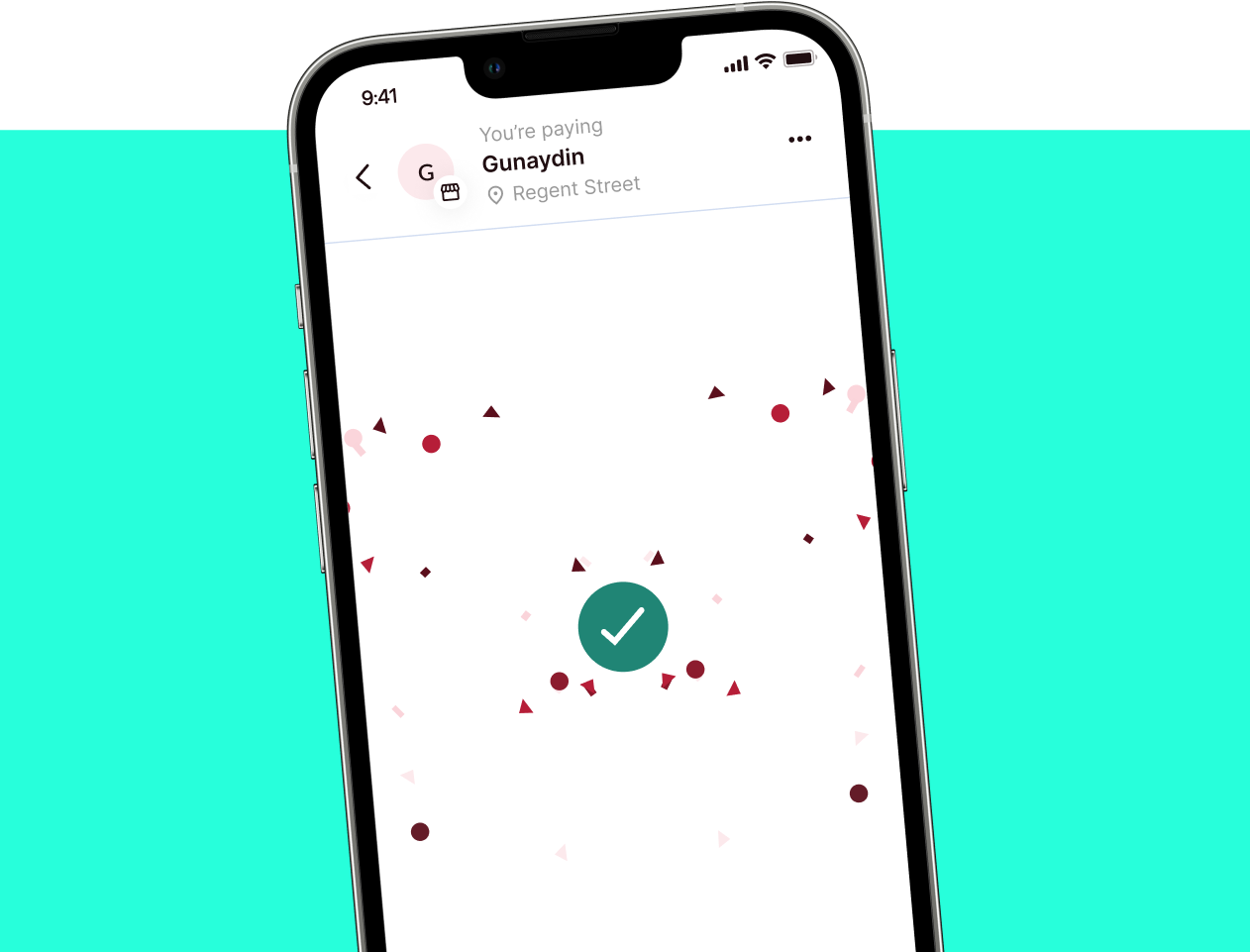 Atoa makes work easier
Make service smoother by adding employees to Atoa to take payments. Customers can pay quickly without waiting in line and leave tips on the payment screen!
You can also add multiple businesses and locations, track tip history, and export transactions.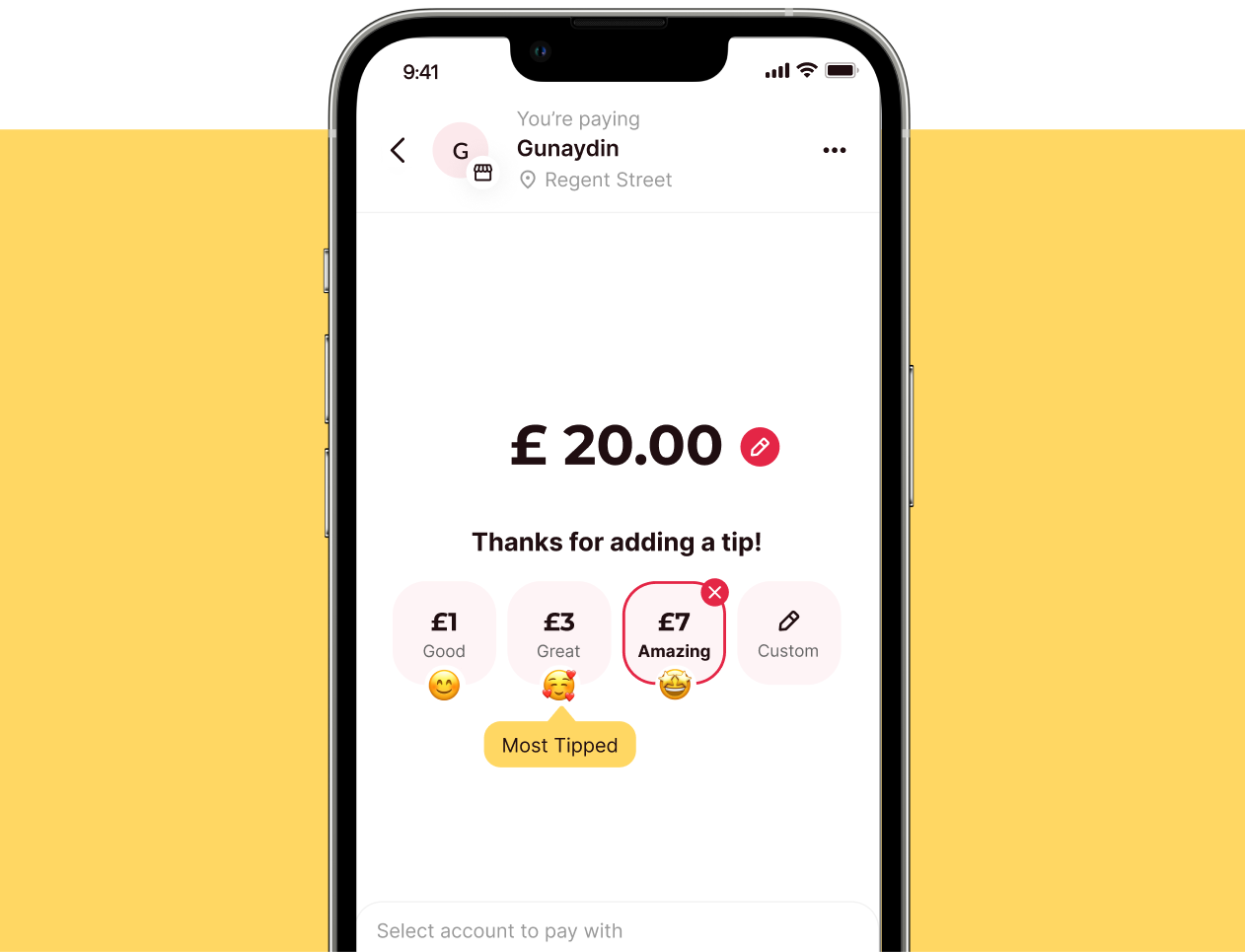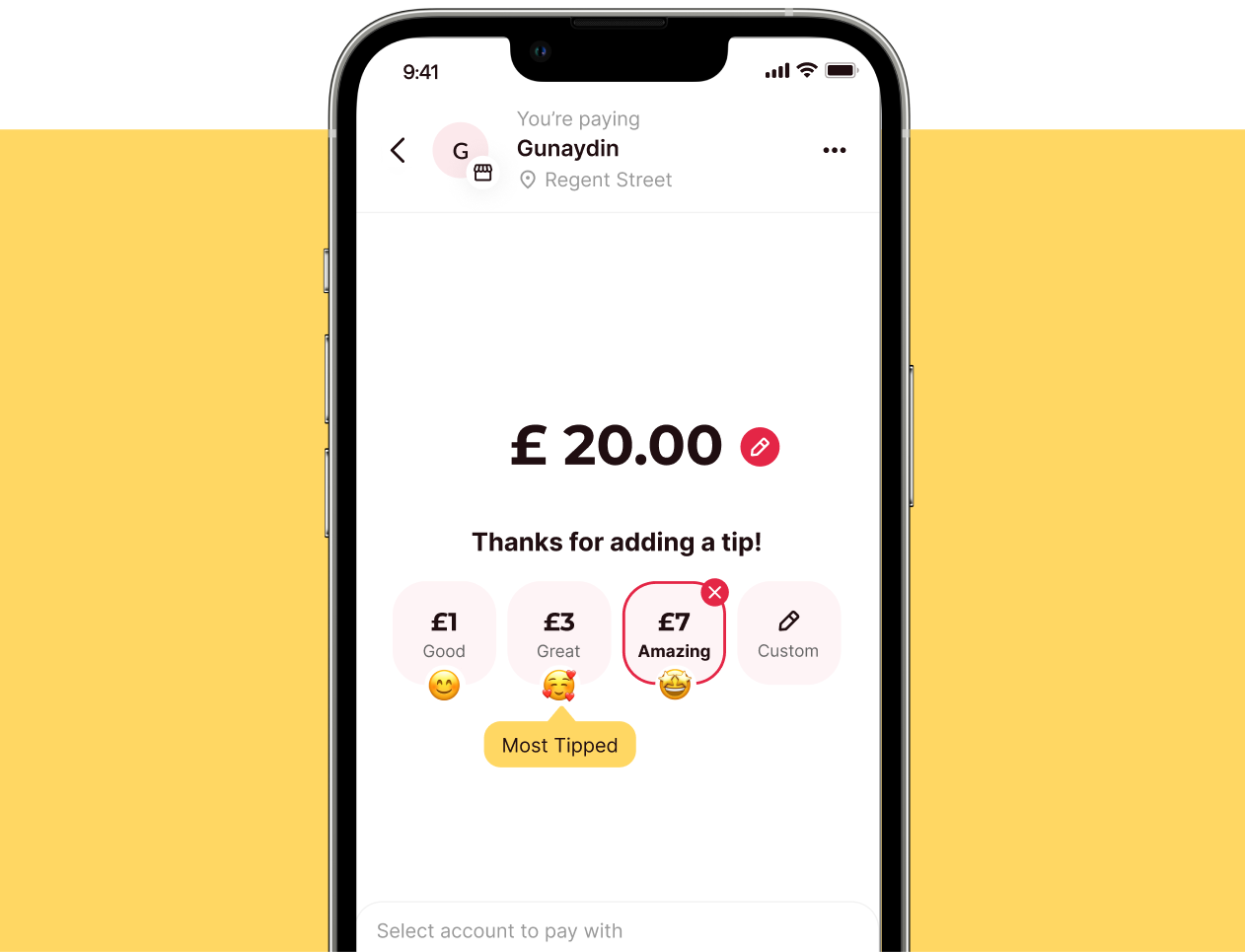 With Atoa, we've totally cut out the card companies fees
We have been using Atoa payments in our retail shop for the past month. It works very well for us and saves us a lot of money. We were also surprised how customers take to it so enthusiastically.
This has saved me a tonne of money
Ben McG,
Physio,
Edinburgh
This has saved me a tonne of money and is a taste of the future… Their merchant team have been responsive to feedback and they keep adding new features. Loving it and hope to ditch my card terminal altogether!!
Atoa is a great alternative to cards.
Aside from the obvious lower costs versus cards, Atoa has really helped me with managing cashflow better. I get the money in my bank account instantly rather than in 2-3 days, this means I can pay staff and bills faster. I am so so grateful for Atoa.
Atoa helps with cashflow alot… I am so so grateful.
Maria H,
Beautician,
Manchester
These guys have cut my card fees by 50%! Very easy process for both customers and staff. Customer service is excellent.

How Atoa helped Akasaka up their payments game
Atoa's low-fee payments and instant settlement help hospitality businesses take home more money. Learn how in our case study.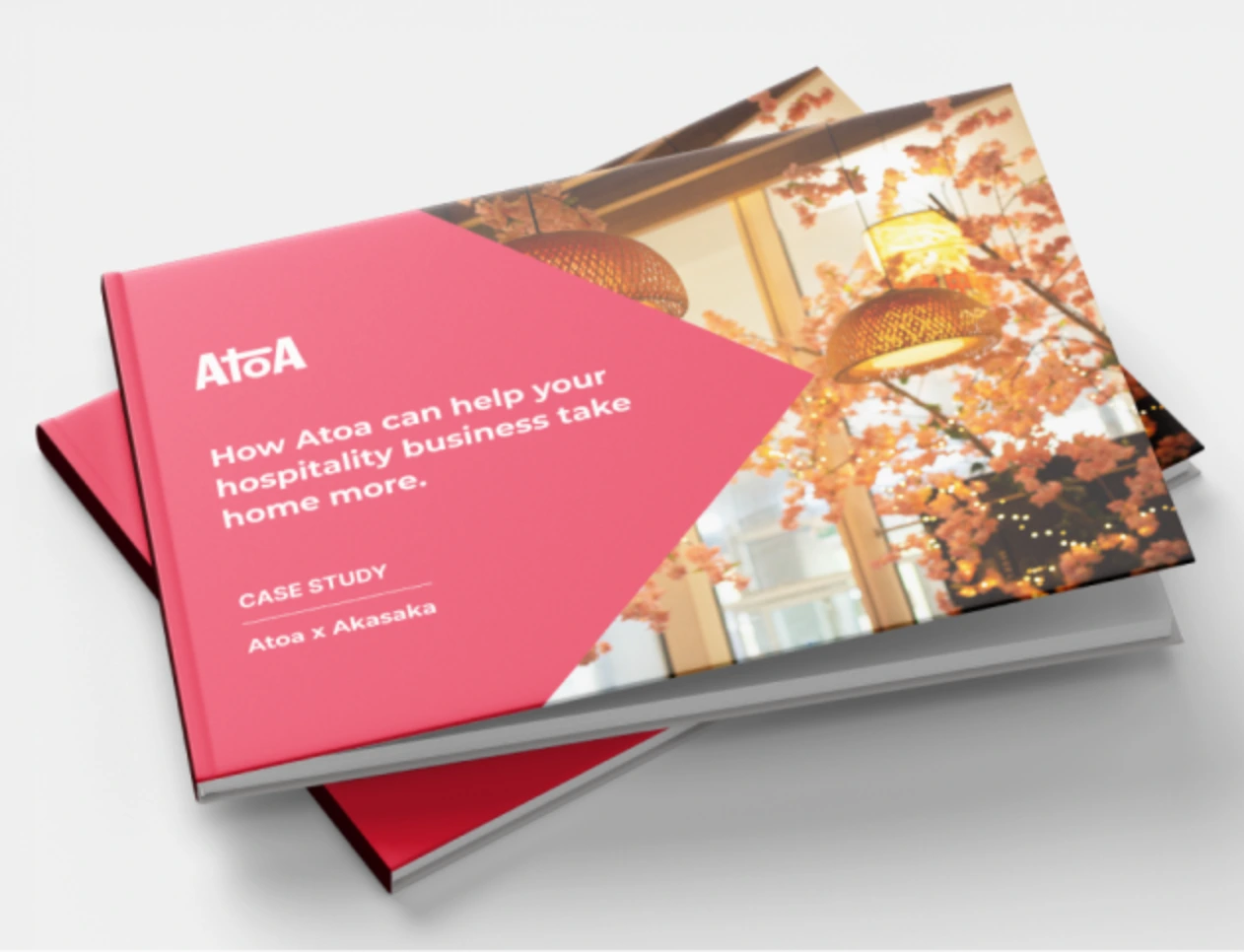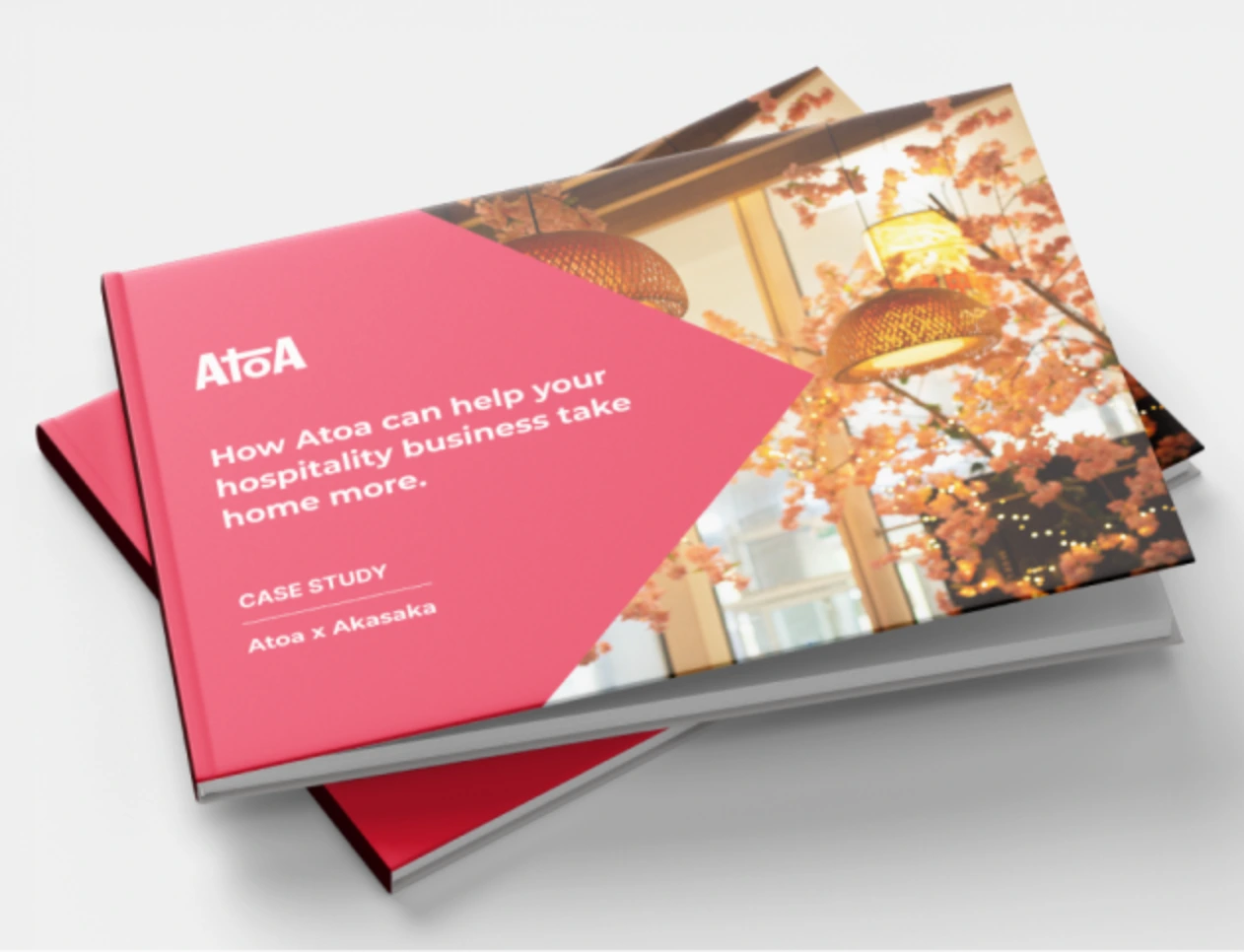 Fancy a
quick chat?
Got questions about joining Atoa? Just enter your phone number below and our UK-based Customer Success Team will give you a bell.