The good news is that the new and improved Atoa Business app lets you add employees, allowing them to take payments for you. So, if you run a busy salon with a handful of beauty therapists or have somebody helping at your cafe on the weekends, this feature is for you!
At Atoa, we believe you do the hard work, so you should be rewarded for it.
Payments shouldn't be a drag. We want them to be as straightforward as possible for you. That's why we lifted the bonnet on our Employees feature to make payments on Atoa easier than ever.
How to add employees
Let's get this show on the road!
There are several ways to add employees.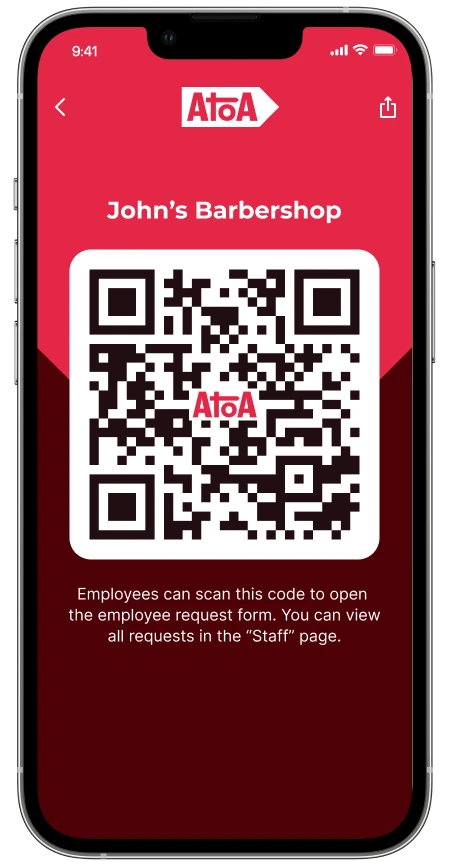 Firstly, you can scan the reverse of your custom QR stand. The employee must add their name, number and email (optional) to be approved by the business owner or a supervisor.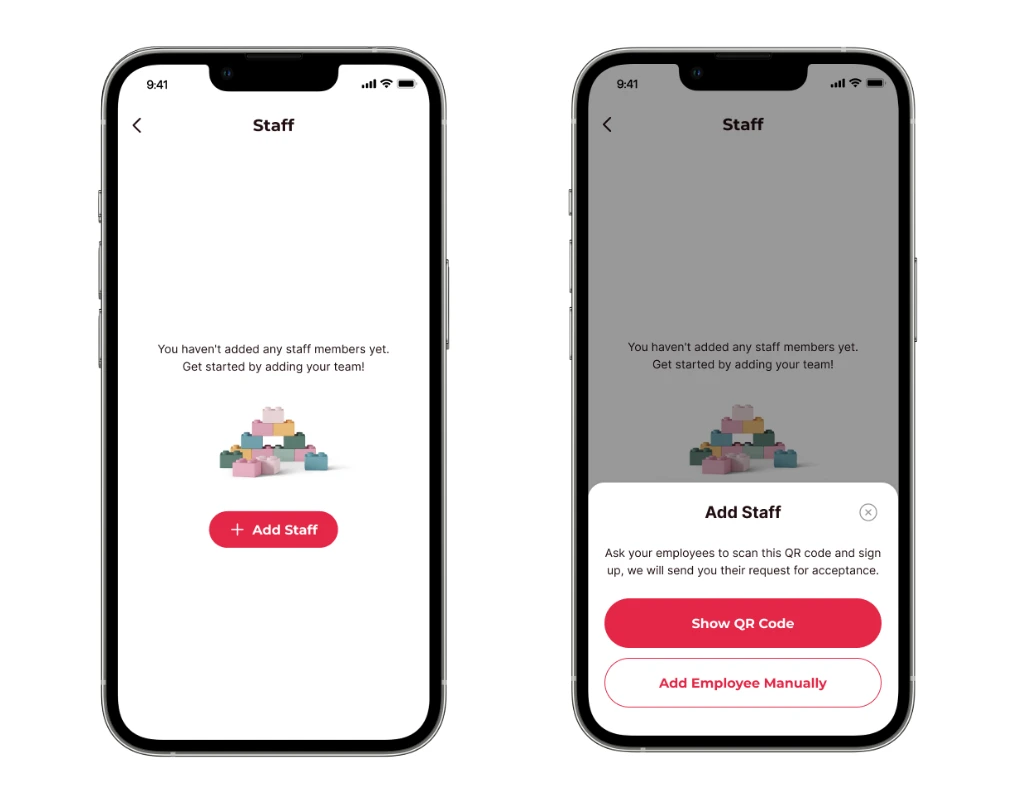 Secondly, head to the Atoa Business app homepage, tap 'Staff', and ask them to scan the same QR code to enter details themselves.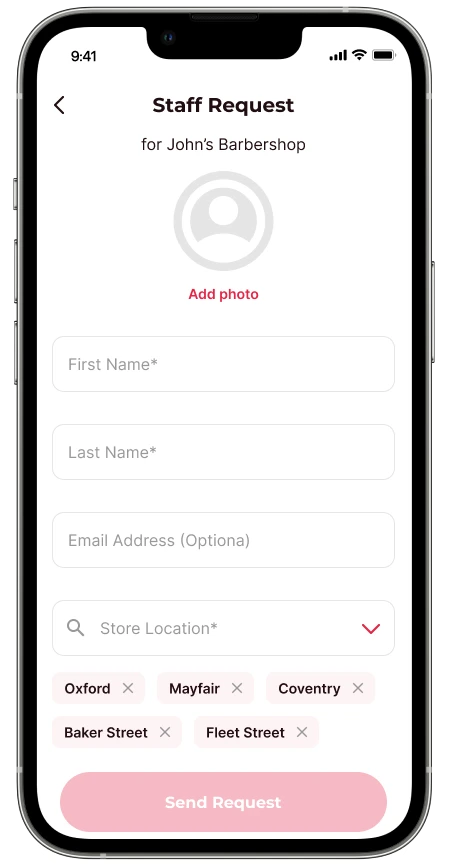 Finally, you can add the employee details manually. This can be handy if you're setting staff up remotely, as they don't need to scan a QR code.
Tap on 'Staff' and then select 'Add Employee'. You can also do this same process manually under 'Add Employees'.
The business owner must approve requests for staff to take any payments manually.
Here's how to action an employee request
Any queued requests will show on your Atoa app homepage, where you can tap to accept or decline.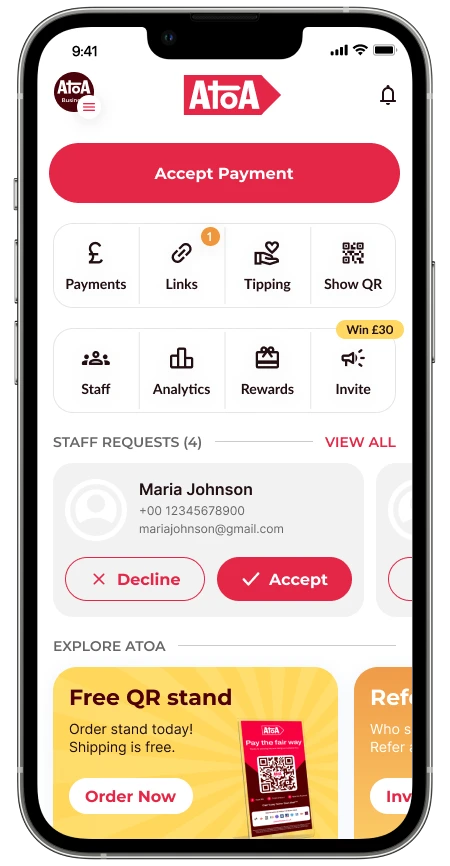 When you tap the accept button, you can select employee type to grant different access levels as a cashier or supervisor.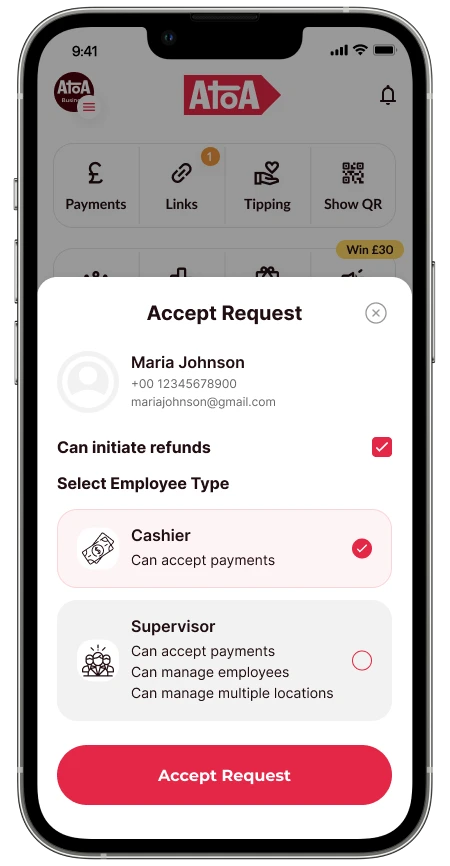 What is the difference between cashier and supervisor roles?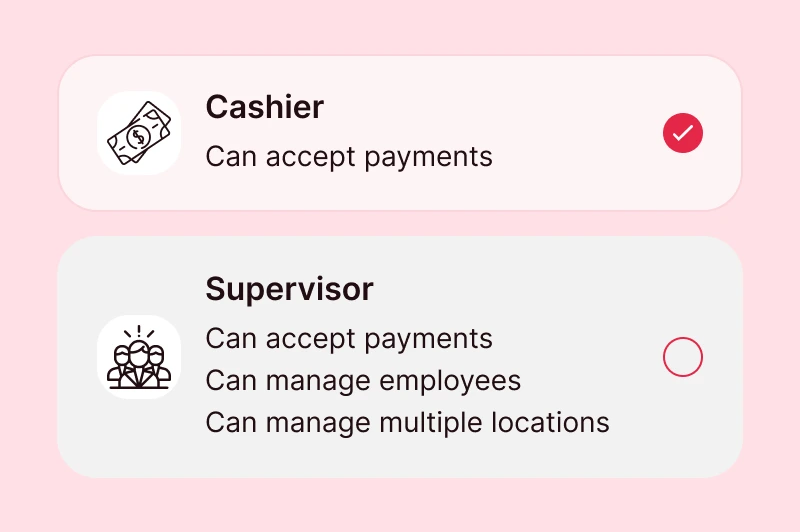 A cashier can only accept payments for the business, whilst a supervisor can accept payments and manage other locations and employees in the app.
Multiple businesses or locations?
If you've added multiple locations or businesses to your app, you can also set the employee to take payments at all (or some) of your locations and businesses.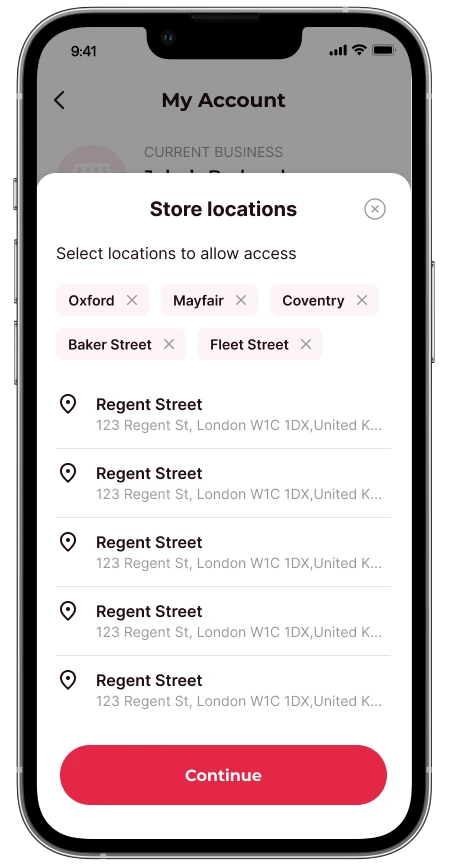 Visit the 'Staff' tab to view your registered employees and any requests in one place. Tap on employees already added to edit their details, change locations and access levels or remove them if they've left the company.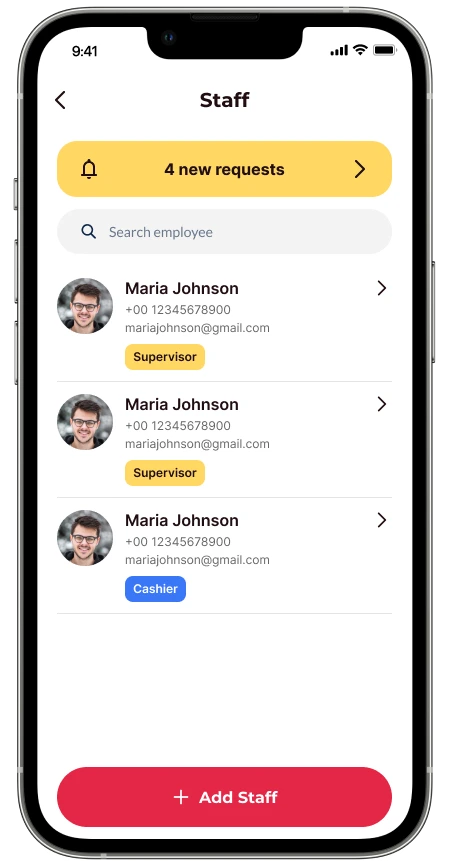 Boost earnings even further with Tips
Everybody loves a well-deserved tip!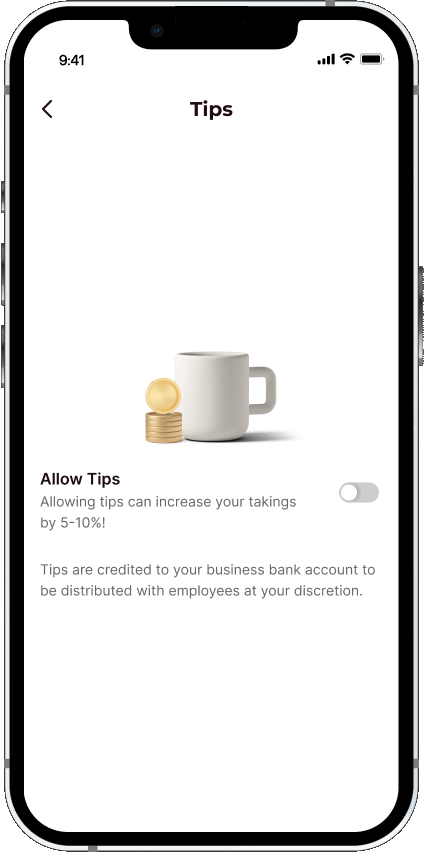 Be sure to let employees know how to use the Tips feature on Atoa! It's a casual way to increase takings by 5-10% and boost the team. Find out more about Tips here.
If you still haven't downloaded Atoa, then the time is now! Click the banner to sign up for 14 days of completely free payments. After that, you'll be charged a maximum of 0.6% per successful transaction, billed monthly.