How we manage our money is steadily changing in the UK. EU-backed mandates have supplied us with new ways of approaching banking, offering businesses and consumers better budgeting, insight tools, and exciting new ways to take payments. But how secure is data privacy in open banking? In July 2023, open banking surpassed 11.4 million payments in the UK, so it's worth getting up to speed with.
You have likely used open banking services by now, even if you're unaware. For example, HMRC offers it to make self-assessment and corporation tax payments directly from your bank account.
However, If you're completely new to this subject, it's worth looking at our introductory guide here – otherwise – let's take some time to learn about data privacy in open banking. It's why we're here, after all!
Is open banking safe?
The UK is known for its robust payment regulations, and open banking is a key part of PSD2, which was rolled out in January 2018, so it's still a relatively new player. One of the first security red flags is unfamiliarity. New products and services are bound to be met with hesitation, whatever they are. But we're understandably more guarded than ever when it comes to money. 
But the good news? Open banking is secure.
What data can open banking providers access?
The data provided to open banking and fintech apps may vary, but they most often include read-only access to your transactions.
This may include:
Bank account name and balances.
Regular payment information, including your direct debits and standing orders.
Transactions going in and out of your account.
You will also be able to choose the level of access you provide. Usually, this is a link to your bank account, which requests regular reconnection, but you can opt-out anytime.
Reputable third-party apps will never ask for your online banking login details or passwords.
Challenges to data privacy in open banking
Open banking is brimming with data. When you opt into its services, your financial information becomes part of this bubbling pot, with transaction data and balances all floating around. The challenge is keeping this pot from boiling over and ensuring a steady simmer that protects your personal data. We get it – as your data moves between your bank and third-party providers, there's room for worry.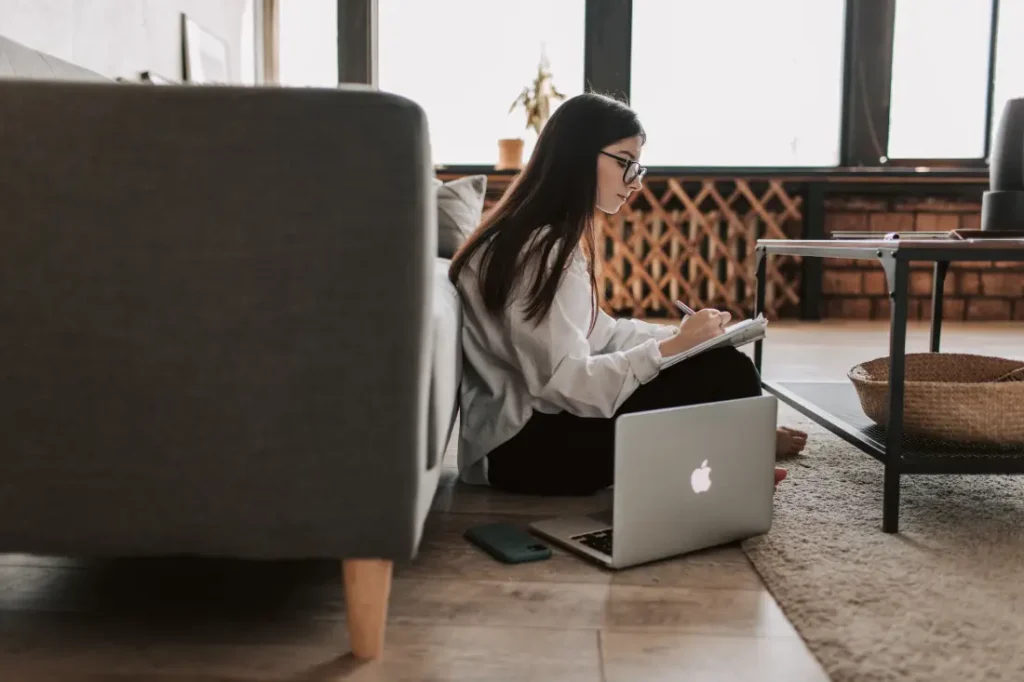 Mentally, plonk yourself in your local coffee shop with a close friend. You're having a "deep and meaningful" and want your conversation to remain private without others listening. Data confidentiality works in the exact same way. If you're using open banking-powered apps to keep tabs on your finances, it's like asking a friend to check over your transactions. You'd be pretty miffed if they shared them with anyone else without asking permission first.
So, what's the best way to protect your financial data?
Secure open banking checklist
Want to navigate open banking waters securely, keeping prying eyes away from your personal and financial details? Let's run through this handy checklist to get some digital defences, ensuring secure digital banking and fintech transactions every time.
Read the small print. Check terms and conditions before you allow access to open banking or third-party providers.
Strong passwords are your first port of call against unauthorised access. Make them unique with a mix of uppercase, lowercase, numbers and special characters.
Two-factor authentication (2FA) is the cherry on top of a rock-solid password. If somebody gets hold of your password, 2FA adds an extra layer of security. This is often a one-time code sent to your smartphone.
Only use trusted apps. Download them directly from your official app store.
Stay up-to-date. Software updates often provide added banking app security.
Don't be phish food. Fraudsters often pretend to be companies you trust. Check the number and email any requests or links sent before clicking. It's best to ignore the requests and contact the company directly on live chat or phone if unsure.
Check your accounts regularly. Report any unfamiliar or suspicious activity to your bank.
Stay informed. Be aware of any scams and stay in the know with best practices for data security in open banking.
You are in charge of open banking; you choose which websites and apps you provide your information to. And most importantly, if in doubt, opt out!
Is open banking regulated?
Government regulations like GDPR and PSD2 protect your data privacy in open banking, which is committed to securing your personal and financial information.
General Data Protection Regulation (GDPR) compliance includes strict rules on how businesses handle customers' personal information. In open banking, your consent is key. Your data cannot be shared without your permission, ensuring you're in control.
Payment Services Directive 2 (PSD2) demands enhanced security standards from payment services. Open banking providers must meet its tough security measures, including strong customer authentication.
Your rights under these regulations are non-negotiable. You have the right to know what data is collected, who can access it, and for what purpose. You can also request access to your data and request it be deleted.
These regulations are handy tools to protect yourself from data misuse, allowing you to use open banking confidently, knowing your information is safe.
Open banking security questions
What are the open banking privacy and security risks?
There is a small risk of unauthorised access to your data. This could happen if a third-party provider is hacked or if your own device is compromised. Scammers could trick you into giving them access to your data or making fraudulent payments. However, all of these things can happen in traditional banking, too!
How can I stay protected?
Make sure to research third-party providers before you share any data. Check that the FCA regulates them and read the terms and conditions carefully before providing access. Protect your devices with strong passwords and two-factor authentication.
How safe is my data in open banking?
Your data is protected in open banking. Third-party providers can only access the information you permit them to. They cannot see your full bank account history or other sensitive financial information without your consent. Open banking also uses strong security measures like encryption to protect your data.
What information can third-party providers see?
It depends on the provider type and the data you have let them access. For example, a budgeting app may be able to see your account balance and transaction history, while a loan provider may be able to see your credit score and income. Read the terms and conditions carefully before you give a third-party provider access to your data.
How safe are open banking payments?
Open banking payments are very safe as they use the same security measures as traditional bank transfers, often with better encryption and fraud prevention systems. Additionally, all open banking payments are processed by accredited payment processors.
Can I stop my open banking connection?
You can stop your open banking connection at any time. To do this, you need to contact the third-party provider and request that they revoke access to your data. You can also ask your bank or building society to opt you out.
Open banking is a highly secure system with rigorous security measures to protect your data. However, it is important to be aware of the potential risks and to take steps to protect yourself. Follow the tips outlined here to minimise the risks and enjoy the wide range of benefits of open banking!