QR code menus are becoming all the rage for UK hospitality operators, and it's no surprise. Sticky laminated menus and waiting in long lines to order. Who wants that? We've already explored QR code impact on bars, restaurants and cafes, but we dive deeper into how they can further enhance guest experience.
What are QR code menus?
Short for Quick Response, those tiny black-and-white squares are your key to transforming food and drink orders. They may look like simple pixel patterns, but they're a gateway to get from print to digital in a quick scan. Add QR codes to menus, and your customers can scan them to unlock a world of actions – from making selections, adding amendments and extras in a couple of taps, ordering, and even paying up while still sitting comfortably. It's an ideal way to offer a more convenient and relaxed dining experience.
Real-life convenience
In a survey conducted in April 2021, Statista found that about 37% of people in the US and UK were more than willing to use QR code payments in bars and restaurants. Why? Because QR codes are fast, secure, and completely contactless. This versatile technology streamlines the order process, making life easier for customers and staff with a brighter and more relaxed dining experience.
Benefits of QR code menus for hospitality operators
Now, let's explore the perks of QR code technology with some everyday hospitality situations.
Contactless menus for easy dining: Have you ever wondered how your favourite restaurant keeps things running smoothly? Enter QR codes. Smart eateries replace bulky, sticky menus with scannable QR codes on your table. A quick scan with your smartphone opens up a digital menu, allowing customers to place multiple orders in a few taps.
No more card machines: Customers can order food and drinks quickly and pay through the QR code at their table. Staff don't need to dash between tables with card machines, saving them time to focus on other service tasks.
A sustainable choice: Instead of printed menus that often end up as waste, use QR code menus. Payments are equally green, with receipts sent directly to customers' phones or by email.
How to add QR codes to your business
Ready to take the leap and use QR codes in your hospitality business? Here's how to get started with this future-forward menu and payment method.
Choose a QR code provider: Several POS and hospitality systems offer QR codes tailored to the industry. They often come with lower fees than traditional payment methods. Consider integrations and ask other hospitality operators for recommendations.
Setup and rollout: Whether you opt for a full-blown installation or a simple app setup, ensuring it runs smoothly is the most important thing. Test the system on various devices and under different lighting conditions to guarantee a user-friendly experience.
Display your codes: Your provider should give you printable QR codes, such as stickers for your tables. Fast-moving takeaway setup? Some integrations also offer on-screen kiosk ordering, which could be your perfect match.
Accept payments anywhere: QR codes can also be a fast, cost-effective, and secure way to pay, reducing fees and waiting times. Using Atoa? Make the most of this feature by adding employees to take payments.
Hot tip: If guests enjoy their dining experience, they can quickly leave a tip. Atoa has a tip feature built into its payment flow, which lets you choose from preset amounts or set your own.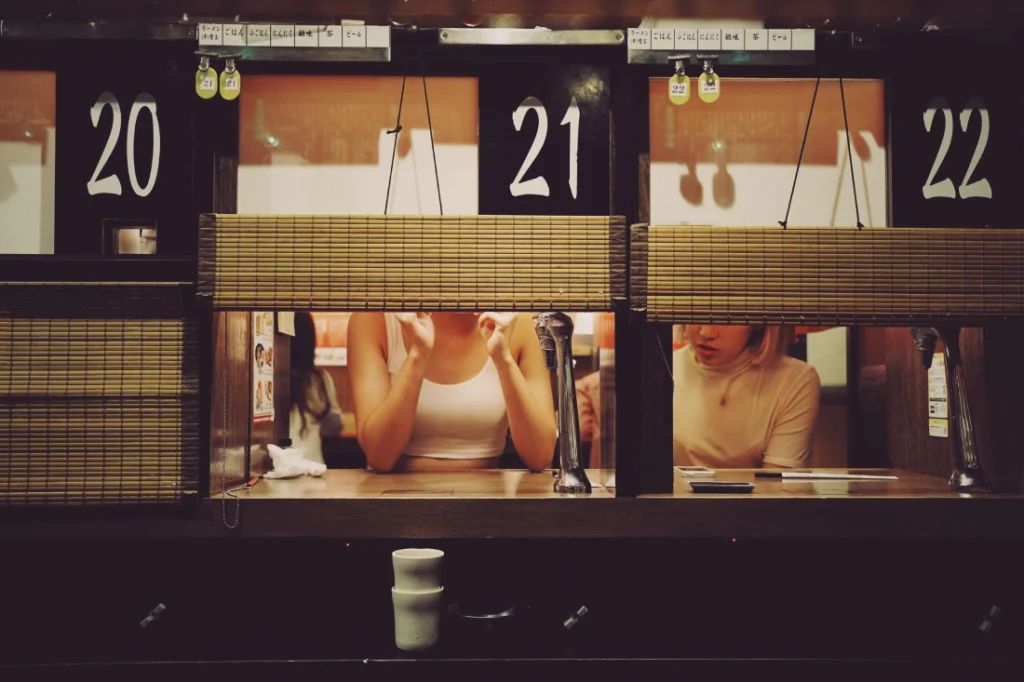 QR code best practices
Remember, appearance matters. Your QR codes must be well-designed, clean, easy to scan and shown in the right places. A well-maintained code builds trust with your customers.
Prioritise user experience. Test the system thoroughly before going live and check that it is user-friendly for everyone, regardless of their tech abilities.
And remember, keep data security under lock and key! Regularly update and monitor your QR code systems to build trust and ensure a safe and worry-free customer experience.
FAQs – your QR code questions answered
Why use QR code menus in hospitality?
QR code menus have gained popularity due to their convenience and flexibility. They can be used in many ways, such as booking reservations, ordering food and drinks, and making payments with a simple scan. With QR codes, guests can enjoy a seamless and contactless experience, making their visit hassle-free.
What happens if my phone can't scan a QR code?
Most smartphones have QR code scanners built-in to the camera. If not, you can easily download a free QR code scanner app. Read more on how to scan a QR code.
How are QR codes used for payments?
QR codes use open banking practices to enable account-to-account (A2A) payments. Scan the code at your table with your smartphone camera to open a digital menu for orders and payments.
Are QR code payments secure?
QR payments use encrypted and secure methods for transactions. QR codes can only be scanned by authorised parties, and the customer must confirm the amount and other transaction details for the payment to be completed. To minimise security risks, use QR codes from trusted providers and always keep your device software up to date.
QR code menus are a must-have for bars and restaurants in today's digital world. They offer customers a convenient, contactless, and sustainable dining experience, making operations easier and reducing business costs. If you're not using QR codes, it's time to get on board!