Digital wallets have gained a lot of popularity in recent years among both businesses and startups, as well as everyday consumers. Not only do they offer an alternative payment method to physical credit and debit cards, but they can also store things like loyalty cards and boarding passes. This makes them a convenient tool for managing everyday life on the go. If you're wondering what an e-wallet is and how it differs from a traditional card payment, this article is for you! We'll put e-wallets vs cards to determine who rules the roost in convenient and efficient transactions…
Understanding e-wallets and cards
Gone are the days when we relied on jangling coins. Cash was soon eclipsed by credit and debit cards, which in turn have met their match in e-wallets. Digital wallets can make online payments on devices with an internet connection, while mobile wallets are only designed for smartphones. Both wallets offer many benefits for businesses and consumers, including convenience, security, and rewards.
Whilst debit and credit cards still remain a pivotal part of UK payments, we've seen a dramatic change as near-field communication (NFC) technology introduced a contactless way to pay. For many consumers, this was a precursor to digital wallets, as forgetting physical cards is no longer a problem. No more missed lunches, either! Digital wallets allow you to pay for that lunchtime delivery online and collect your loyalty points or member prices, too!
The adoption rates speak for themselves. According to Statista, there were 3.4 billion digital wallet users in 2022, growing to a projected 5.2 billion in 2026. It's not something UK business owners should sleep on!
How digital wallets work
Likely, you're already using a digital wallet in your day-to-day life.
Want to make and take online payments without cash or cards? That's where digital wallets come in. But how do they work for customers?
Create a wallet: First up, pick a digital wallet provider that suits your needs. Sign up with your basic information.
Confirm your identity: Verify your account for extra security.
Fill your wallet: Add your credit cards, debit cards, bank accounts, and other accepted payment methods into your digital wallet.
Pay in seconds: When you're ready to pay online, choose your digital wallet at checkout. Authenticate yourself using a PIN or biometric security.
Kerching: Your customer will receive a confirmation message or notification when the payment is completed.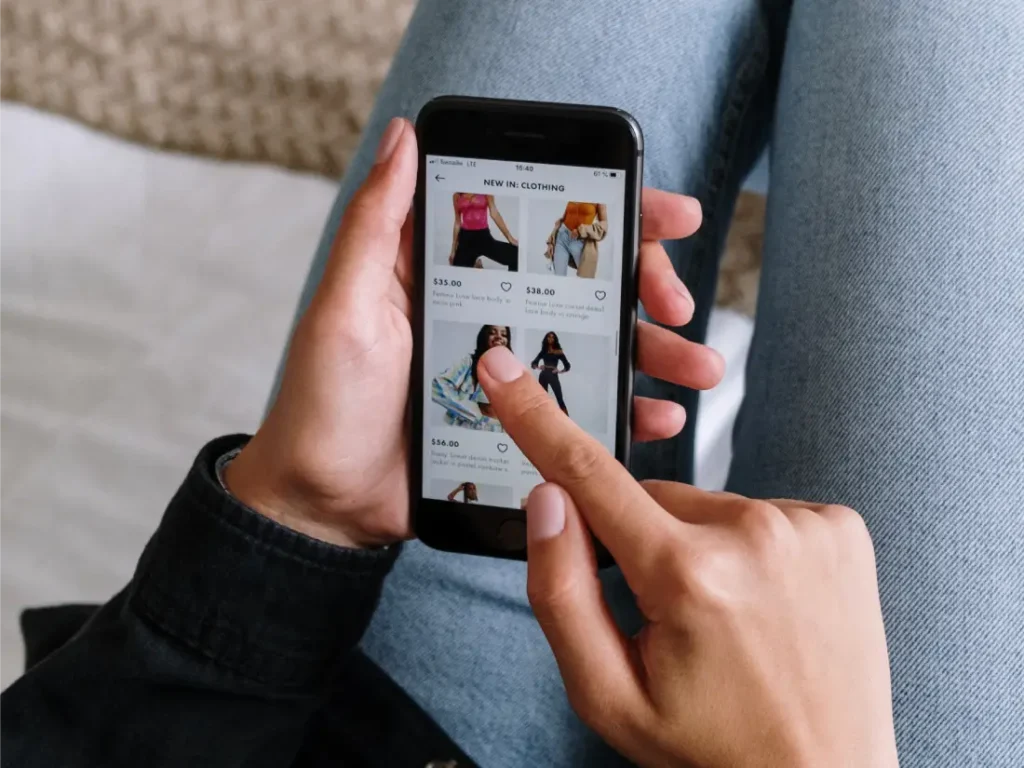 How digital wallets work for businesses
Digital wallets are here to simplify your business payments, one transaction at a time. Enabling digital wallet payments is simple. All business owners need to do is listed below.
Choose a payment processor that supports digital wallet payments. Most major payment processors support digital wallet payments, but do your research!
Set up a merchant account with your chosen provider. This usually involves providing basic information about your business and agreeing to the payment processor's terms of service. Read the small print and check for any hidden fees.
Add digital wallet payments to your payment flow. This varies depending on the payment processor you are using, but it should be straightforward.
Get the necessary hardware and software. This depends on your provider, but to accept contactless digital wallet payments, you may need a contactless card reader and POS software to support them.
Promote digital wallet payments to your customers. Let customers know you accept digital payments by mentioning it on your website, social media and in-store conversations.
Digital wallet options for UK users 
Doing your research to compare e-wallet and card options is important. We've listed some major digital and mobile wallet providers below that your customers will most likely use.
Apple Pay
One of the most popular digital wallets in the UK, with wide acceptance. 
Easy to use and secure with biometric security. Can replace a card chip and PIN transaction at a contactless POS terminal.
Available on iPhone, Apple Watch, iPad, and Mac.
Google Pay
Another popular digital wallet option with wide acceptance. 
Make payments using a phone number and QR code.
Only available on Android devices.
Samsung Pay
Similar to Apple Pay and Google Pay, with wide acceptance and strong security features.
If you have a Samsung phone, you can install any payment service.
Only available on Galaxy devices. 
PayPal
Widely accepted online and in-store. 
Offers a variety of features, such as peer-to-peer payments and buyer protection.
App-based, so it is available on most devices.
It can have high fees for certain transactions.
Putting e-wallets vs cards to the test
But why should you use digital wallets instead of cards? This table lays out a few features and differences you may find across both payment methods.
| | | |
| --- | --- | --- |
| Feature | Debit and credit cards | E-wallets |
| Popularity | 64% of adults in the UK have at least 1 credit card. The average person has 1.95 debit cards. | Gaining popularity. Over a third (35%) of online purchases were completed using digital wallets in 2022. |
| Organisation | Keeping track of multiple physical cards can be difficult. | All payment information is in one place, making payments easy. |
| Convenience | It may involve manually entering card information when making online purchases, which is time-consuming. | Quick and easy checkout process. One-tap or one-click payments available. |
| Security | May be more susceptible to fraud and theft than digital wallets. | Strong security features, such as encryption and two-factor authentication. |
| Cost | They may be more susceptible to fraud and theft than digital wallets. | Lower transaction fees than debit and credit cards. |
| Acceptance | Accepted by most merchants worldwide. | Accepted by a growing number of merchants, but not as widely as debit and credit cards. |
| Hardware required | POS terminal, card reader. | Smartphone, tablet, or computer. |
| Customer rewards | Offer rewards programs, such as cashback, points, and travel perks. | May offer rewards programs, but typically not as generous as credit cards. |
E-wallets vs cards: the takeaway
E-wallets and card payments are both popular payment methods in the UK, and businesses can benefit by offering both options to their customers. Here are some key takeaways from comparing e-wallets vs cards:
🤳 E-wallets are convenient for customers because they allow them to pay for goods and services with just a few taps on their smartphones.
🔐 Card payments are widely accepted and offer customers additional security features, such as fraud protection.
How about offering both? Businesses can use various POS systems and integrations to accept e-wallet and card payments. Many leading systems have built-in support for popular e-wallets, such as Apple Pay and Google Pay. Businesses can also use third-party integrations to accept e-wallet payments from customers.
When choosing which payment methods to offer, businesses should consider the needs of their customers and the type of business they operate. For example, e-commerce businesses will want to offer various e-wallet payment options. Businesses that sell in-store should focus on offering card payments or alternative processes using bank accounts, like Atoa.
💡 Bonus tip: When choosing between a digital wallet and cards for business payments, consider how your customers like to pay. Digital wallets might not be relevant to your business or customer base.
Businesses should also consider the fees associated with accepting different payment methods. E-wallets typically come with lower fees than card payments, which can help boost your bottom line in the long run.
E-wallets are widely accepted, but less than cards, which are still the go-to for most transactions. E-wallets are growing in popularity, and most major retailers accept them, but some smaller businesses might not. Check with the merchant before you try to pay with an e-wallet.
FAQS
E-wallets vs cards: which is safer for online shopping?
E-wallets offer extra security features, making them a safe choice for online shopping. They often require biometric authentication, adding a layer of protection to payments. E-wallets also use tokenisation to protect your payment information, which means that a unique token is generated for each transaction instead of your actual card number.
Which is more convenient, cards or e-wallets?
E-wallets win on convenience! They let you pay with a quick phone tap, check your balance, and split bills effortlessly.
Can I use an e-wallet to make payments everywhere?
If you need a secure way to take payments online and in-store, digital and mobile wallets are good options. If you want to make contactless in-store payments, then credit and debit cards are still your best bet. But you can mix it up and get creative…
If you want to accept payments in a flash without steep processing fees, give Atoa a go. We let customers pay you directly from their banking app without extra downloads. You get money instantly with unbeatable low fees. Maximum 0.6% per transaction, capped at £10. Magic.
We offer 14 days of fee-free transactions so you can get a feel for our services and find your feet. No contracts or hidden fees. Simple!